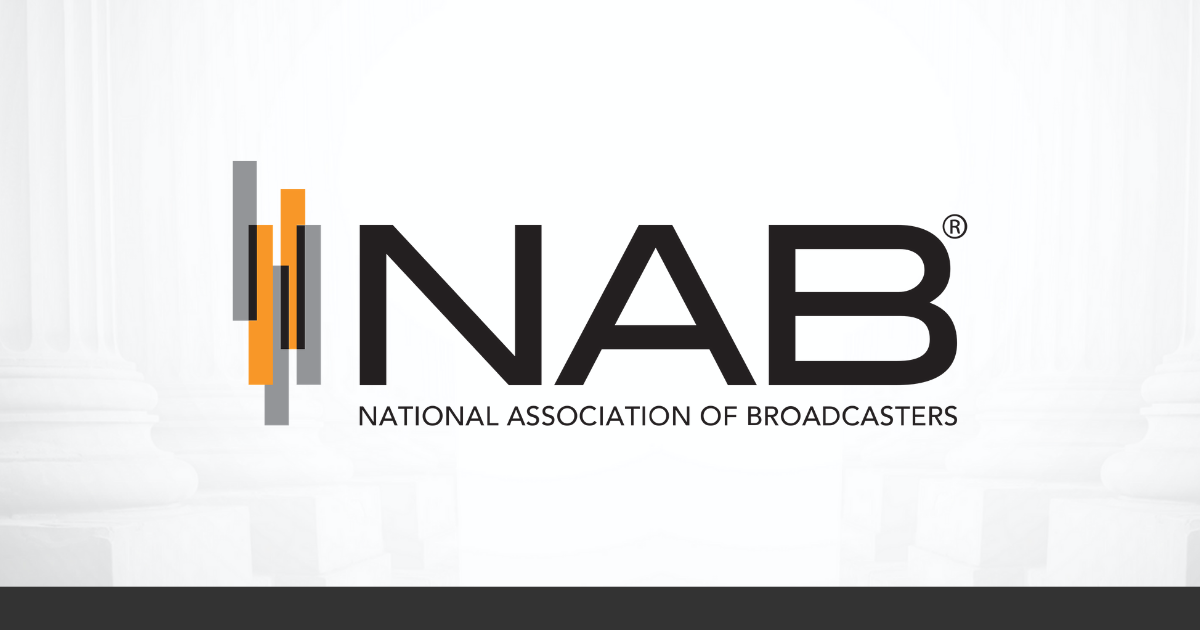 FOR IMMEDIATE RELEASE
May 26, 2015
For RAB inquiries
Leah Kamon
212-681-7219
— Applications being accepted now until August 31 —
WASHINGTON, D.C./NEW YORK — The National Association of Broadcasters (NAB), Radio Advertising Bureau (RAB) and Broadcast Education Association (BEA) today announced the first-ever Radio Show Student Scholars Program in which 130 undergraduate and graduate students will be awarded registration scholarships and special access to the 2015 Radio Show, held September 30-October 2 in Atlanta. The program is designed to encourage and prepare students for successful careers in radio.
The Radio Show Scholars Program is made possible due to the generous support of the following radio broadcasting partners underwriting the program: Alpha Media, Bonneville International, Cherry Creek Radio, Connoisseur Media, Emmis Communications Corporation, Hubbard Radio, iHeartMedia, Katz Radio Group, Neuhoff Media, Nielsen Audio, Radiate Media, Salem Communications, Times Shamrock Communications, Triton Digital, and Univision Radio.
The Radio Show, produced by NAB and RAB, brings together radio broadcasters and industry experts to share knowledge and insight on the latest trends and innovations for the digital age, while providing an opportunity to network and develop practical business solutions for immediate application. Selected students will receive complimentary registration and invitations to pre-conference events on September 29, such as the NAB Education Foundation/BEA Career Fair and Radio Show Scholars Orientation, networking opportunities and special events. Students will also be recognized throughout the Radio Show for their participation in the program and to promote their presence at the event.
"Helping the radio industry attract new talent to the medium is critical to our future," said RAB President and CEO Erica Farber. "We are so delighted to bring this innovative program to the Radio Show under the leadership of our radio broadcasting underwriters."
"The Radio Show Student Scholars program is a forward-looking approach to attracting young people to the radio business," said NAB President and CEO Gordon Smith. "We thank BEA and our sponsors for their generous support and look forward to welcoming these students to the Radio Show."
In addition to the Radio Show's mix of management, programming, sales and marketing, advertising and research, legal and technology sessions, Radio Show Student Scholars will have the chance to participate in programs specially designed for young professionals. Session topics include the development and maintenance of digital skills, speed mentoring programs involving industry leaders, discussions with multi-generational manager/employee partners and more.
To qualify, an applicant must be a fulltime junior, senior or graduate student at a BEA member college or university with a 2.0 GPA or higher. Rolling acceptance notifications begin on July 1, with all selected students receiving notification by September 3.
To apply or review the full list of requirements, please click here. For additional information, contact Heather Birks.
Please click here for news media registration.
About the Radio Show
The 2015 Radio Show, produced by the Radio Advertising Bureau (RAB) and the National Association of Broadcasters (NAB), will be held September 30-October 2 in Atlanta. This year's show brings radio broadcasters and industry colleagues together to share knowledge, discover the latest innovations, network with industry leaders and explore creative business strategies for the digital age. To learn more about the 2015 Radio Show, visit www.radioshowweb.com.
About NAB
The National Association of Broadcasters is the premier advocacy association for America's broadcasters. NAB advances radio and television interests in legislative, regulatory and public affairs. Through advocacy, education and innovation, NAB enables broadcasters to best serve their communities, strengthen their businesses and seize new opportunities in the digital age. Learn more at www.nab.org.
About RAB
The Radio Advertising Bureau serves more than 6,000 member Radio stations in the U.S. and over 1,000 member networks, representative firms, broadcast vendors, and international organizations. RAB leads and participates in educational, research, sales, and advocacy programs that promote and advance Radio as a primary advertising medium. Learn more at www.rab.com.
About the Broadcast Education Association
The Broadcast Education Association (BEA) is the premiere international academic media organization, driving insights, excellence in media production, and career advancement for educators, students, and professionals. There are currently more than 2,300 individual and institutional members worldwide. Visit www.beaweb.org for more information.
Article Courtesy NAB