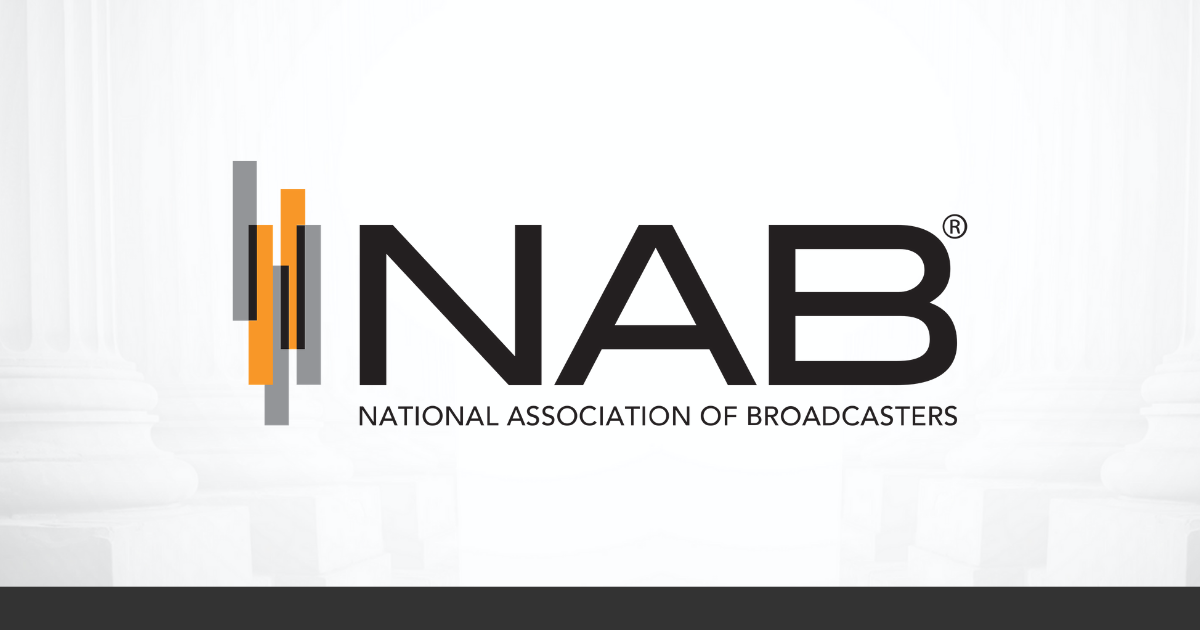 FOR IMMEDIATE RELEASE
September 3, 2019
For RAB inquiries
Leah Kamon
212-681-7219
WASHINGTON, D.C. – The chief executive officers from the three largest radio broadcast groups–iHeartMedia, Entercom and CUMULUS MEDIA–will headline a special session focused on the future of the industry during the Radio Show luncheon program on Wednesday, September 25. The Radio Show, held September 24-26 in Dallas, Texas, is produced by the National Association of Broadcasters (NAB) and the Radio Advertising Bureau (RAB).
The session titled "2020 and Beyond: Insights From the Top" will feature Mary Berner (CUMULUS MEDIA), David Field (Entercom) and Bob Pittman (iHeartMedia) in a candid conversation exploring strategies for success in today's constantly shifting audio landscape. These top CEOs will offer insight on tactical partnerships, best platform choices, talent recruitment, imaginative programming and creative sales approaches, among other topics.
NBC News' Stephanie Ruhle will moderate the panel. Ruhle appears across all NBC News and MSNBC platforms and hosts major weekday programs, "MSNBC Live With Stephanie Ruhle" and "MSNBC Live With Velshi & Ruhle." Since joining MSNBC, she has interviewed titans in politics, business, entertainment and sports.
Mary Berner was named president and CEO of CUMULUS MEDIA in 2015, and under her leadership, the company reversed four years of financial and listenership declines. CUMULUS MEDIA is a leading audio-first media and entertainment company with over $1 billion of annual revenue, delivering premium audio content to over 250 million people each month. Among other honors and awards, Berner was named one of the 100 most powerful women in entertainment by The Hollywood Reporter. She has also been included on Billboard's "Women in Music" and "Power 100" lists, along with Radio Ink's "40 Most Powerful People in Radio" issue for the last four years. Berner was recently recognized as the Radio Company Executive of the Year by industry peers at the 2019 Worldwide Radio Summit.
David Field is president and CEO of Entercom, a leading media and entertainment company and one of the two largest radio broadcasters in the United States. Entercom reaches over 170 million people monthly through its premier collection of award-winning radio stations, digital platforms, and live events across the country's top 50 markets. Field has received numerous civic and professional awards, including the NAB National Radio Award in 2017 and a "Giants of Broadcasting" award from the Library of American Broadcasting and International Radio & Television Society. He is also a three-time recipient of Institutional Investor Magazine's "Best CEOs in America."
Bob Pittman is chairman and CEO of iHeartMedia, a leading media, digital and entertainment company with the largest reach of any broadcaster in the United States and over a quarter billion listeners each month. Pittman has held senior leadership positions at AOL Time Warner; America Online, Inc.; MTV Networks; Six Flags Theme Parks; and Time Warner Enterprises. Among many honors, Pittman was inducted into the Advertising Hall of Fame, the Cable Hall of Fame and the Broadcasting and Cable Hall of Fame.
The Radio Show luncheon program is sponsored by Key Networks.
As previously announced, NRG Media chairman and CEO Mary Quass will receive the National Radio Award during the program and Madison Ryann Ward will perform as part of the BMI Songwriters Spotlight Series.
News media registration is available here.
About the Radio Show
The 2019 Radio Show, produced by the National Association of Broadcasters (NAB) and the Radio Advertising Bureau (RAB), will be held September 24-26 at the Hilton Anatole in Dallas, Texas. This year's event brings together radio, podcasting, streaming and technology professionals to share knowledge, discover the latest innovations, network with industry leaders and explore creative business strategies. To learn more about the 2019 Radio Show, visit www.radioshowweb.com.
About NAB
The National Association of Broadcasters is the premier advocacy association for America's broadcasters. NAB advances radio and television interests in legislative, regulatory and public affairs. Through advocacy, education and innovation, NAB enables broadcasters to best serve their communities, strengthen their businesses and seize new opportunities in the digital age. Learn more at www.nab.org.
About RAB
The Radio Advertising Bureau serves more than 6,000 member radio stations in the U.S. and over 1,000 member networks, representative firms, broadcast vendors, and international organizations. RAB leads and participates in educational, research, sales, and advocacy programs that promote and advance Radio as a primary advertising medium. Learn more at www.rab.com.
Article Courtesy NAB