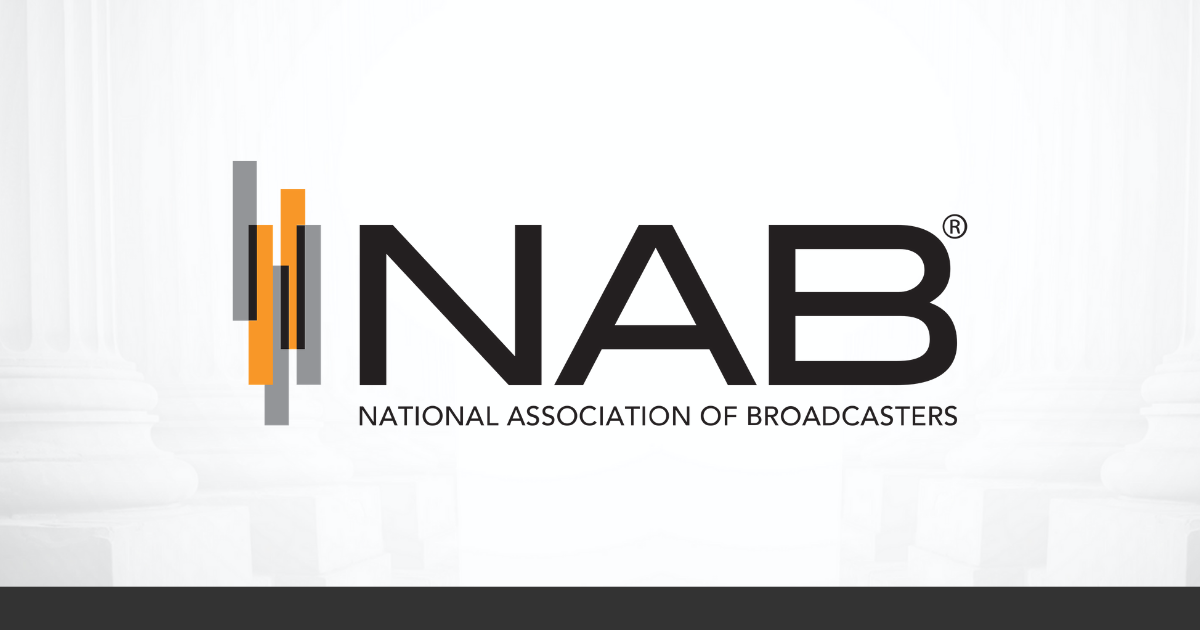 WASHINGTON, D.C. — NAB Show today announced the schedule for the third annual SPROCKIT program. SPROCKIT showcases 30 emerging companies that were hand-selected by industry experts because of their potential to disrupt the media and entertainment industry. SPROCKIT gives startups the opportunity to meet on equal ground with executives at leading media and entertainment companies to discuss new technology or creative solutions to solving the industry's biggest challenges.
The SPROCKIT Hub (booth# N2530) – a dedicated pavilion at NAB Show featuring current and alumni participants – will host curated panel sessions with current and past SPROCKIT participants, as well as corporate members on issues like advertising across platforms and the age of over-the-top content (OTT). On Wednesday, April 15 at 3:00 p.m., the Hub will also feature a special live interview with reality TV producer Brant Pinvidic where he'll sit down with The Hollywood Reporter senior editor Alex Ben Block to discuss entrepreneurship in entertainment and evolving consumer interest in television.
During NAB Show, the 30 SPROCKIT startups will present their company's solution in a five minute pitch session, followed by a brief Q&A open to all NAB Show attendees. All attendees are also encouraged to cast their vote for the most outstanding SPROCKIT company online at sprockitglory.com/vote. The SPROCKIT company presentations begin Monday, April 13 in the SPROCKIT Hub:
10:30 a.m. – 11:00 a.m.: aioTV, AntengoClassifieds
11:45 a.m. – 12:30 p.m.: Bcast, Beachfront Media, Buzzmark
12:30 p.m. – 1:45 p.m.: Channel Master, Cinemacraft/Videogram, Clippit
2:30 p.m. – 3:45 p.m.: Critical Media, DataClay, ExtendTV, Fluendo
3:45 p.m. – 5:00 p.m.: iSpot.tv, Kwicr, Limecraft, Multipop
The company presentations continue Tuesday, April 14:
10:00 a.m. – 11:00 a.m.: nimxchange, Psychability, Reveal
11:45 a.m. – 12:45 p.m.: ScoreStream, SDVI, Stringr
1:15 p.m. – 2:45 p.m.: Tagboard, Unruly, Videolicious, Vu Digital
2:45 p.m. – 4:00 p.m.: Wahwah Networks, Yott.io, YuVue, Videa
In addition, NAB Show announced today that the Fox Networks Group, NBCUniversal and Samsung Global Innovation Center will also join this year's SPROCKIT program as corporate members and will lead panel discussions on the latest trends and innovative solutions throughout the week. Corporate member and industry expert-led panels include:
Pearl TV: "Tailoring Advertising to Reach Your Audience"- Monday, April 13, 11:00 a.m. – 11:45 a.m.
TechCocktail: "Startup Mixology: Successfully Growing a Startup Business" – Monday, April 13, 2:00 p.m. – 2:30 p.m.
Google: "Advertising, Cross-Media Sales (TV + Digital Packages)" – Tuesday, April 14, 11:00 a.m. – 11:45 a.m.
Disney/ABC Television Group: "Affiliate Partnerships in OTT" – Tuesday, April 14, 12:45 p.m. – 1:30 p.m.
Graham Media Group: "How Local TV is Leveraging User-Generated Content" – Wednesday, April 15, 9:15 a.m. – 10:00 a.m.
Cox Media: "Reinventing Video" – Wednesday, April 15, 10:00 a.m. – 10:45 a.m.
Univision: "Translating All Video Consumption into Revenue" – Wednesday, April 15, 11:00 a.m. – 11:45 a.m.
EBW2020: "Unveiling the Plan to Empower a Billion Women by 2020 & How it Will Change The Way You Do Business" – Wednesday, April 15, 12:00 p.m. – 12:30 p.m.
Hearst Television: "The Newsroom of the Future" – Wednesday, April 15, 1:00 p.m. – 1:45 p.m.
SPROCKIT Alumni Panel Presentation: "Looking Back & Looking Forward" – Wednesday, April 15, 4:00 p.m. – 4:45 p.m.
Fox Networks Group: "Bridging the Gap Between Emerging Technology and Media Companies" – Wednesday, April 15, 4:00 p.m. – 4:45 p.m.
NAB Show attendees and the public can follow all the action and highlights from the SPPROCKIT Hub via Twitter (@SPROCKIT4Glory) and join the conversation using the #SPROCKIT hashtag.
SPROCKIT is created in partnership with World Series of Startups, LLC and the National Association of Broadcasters (NAB). SPROCKIT corporate members include: AARP, Comcast, Cox Media, Disney/ABC Television Group, E.W. Scripps Company, Fox Networks Group, Gannett Broadcasting, Google, Graham Media Group, Hearst Television, Media General, NBCUniversal, Pearl TV, Raycom Media, Scripps, Samsung Global Innovation Center and Univision Communications Inc. SPROCKIT supporters include: Ad-ID, Angel Capital Association, Boston Consulting Group, Entertainment Technology Center (ETC) at USC, Ernst & Young, Interactive Television Alliance, Irving Group, Kelley Drye & Warren LLP, , National Venture Capital Association, New Amsterdam Media, New Vantage Group, SmithGeiger and Springboard Enterprises.
MEDIA NOTE: For NAB Show registered media interested in attending any of the SPROCKIT sessions or meeting with specific companies, please contact Michael Lock at sprockit@allisonpr.com.
About SPROCKIT
SPROCKIT is the media and entertainment alliance of corporate executives and industry-vetted emerging companies showcasing and collaborating on products, services and new revenue models. SPROCKIT spotlights industry innovations through two channels: a showcase at NAB Show, the world's largest media and entertainment event; and SPROCKIT Sync, a series of private meetings where conversations continue in Silicon Valley, New York and Los Angeles. Together, media and entertainment executives and entrepreneurs are shaping the future of the industry by building relationships to tackle cross-sector challenges, forecast trends and bring solutions to market. Learn more at sprockitglory.com.
About NAB Show
NAB Show, held April 11-16, 2015 in Las Vegas, is the world's largest electronic media show covering the creation, management and delivery of content across all platforms. With 98,000 attendees from 159 countries and 1,700+ exhibitors, NAB Show is the ultimate marketplace for digital media and entertainment. From creation to consumption, across multiple platforms and countless nationalities, NAB Show is home to the solutions that transcend traditional broadcasting and embrace content delivery to new screens in new ways. For complete details, visit www.nabshow.com.
About NAB
The National Association of Broadcasters is the premier advocacy association for America's broadcasters. NAB advances radio and television interests in legislative, regulatory and public affairs. Through advocacy, education and innovation, NAB enables broadcasters to best serve their communities, strengthen their businesses and seize new opportunities in the digital age. Learn more at www.nab.org.
Article Courtesy NAB