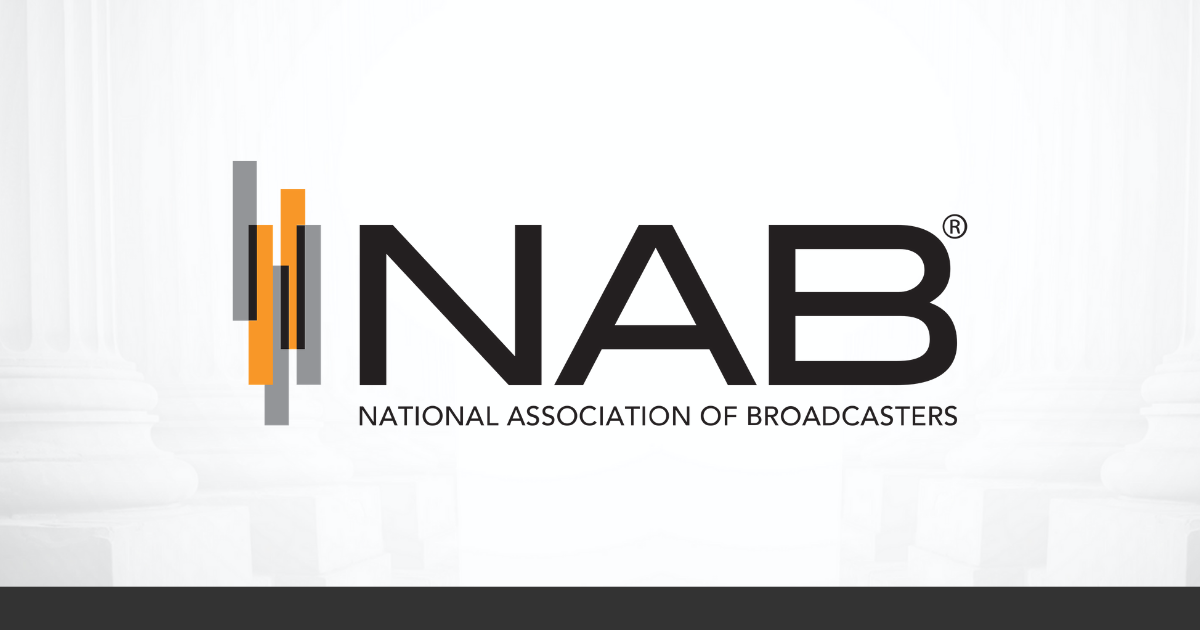 FOR IMMEDIATE RELEASE
August 5, 2019
For RAB inquiries
Leah Kamon
212-681-7219
WASHINGTON, D.C. – A dynamic lineup of radio industry executives and financial experts will discuss the business impact of significant regulatory changes affecting radio. "Pillsbury's Broadcast Finance 2019: Radio Unleashed – Preparing for a New Regulatory World," hosted by Pillsbury Winthrop Shaw Pittman LLP, will take place Tuesday, September 24 from 4:00-5:30 p.m. at the Radio Show in Dallas, Texas.
The 2019 Radio Show, produced by the National Association of Broadcasters (NAB) and the Radio Advertising Bureau (RAB), will be held September 24-26 at the Hilton Anatole Hotel.
Scott Flick, a partner at Pillsbury, will moderate the session, which will focus on the opportunities for radio broadcasters presented by deregulation, such as the elimination of the main studio requirement and the FCC's potential relaxation of local radio ownership rules.
"That the FCC is recognizing radio's challenges where listeners' audio alternatives—and the competition for ears and advertisers—have grown exponentially may be as big a game-changer as the new competition itself," said Flick, who will lead a conversation on how radio stations can adapt their operations and better compete in a more relaxed regulatory environment.
This year's panel features Bill Hendrich, executive vice president of radio, Cox Media Group; Garret Komjathy, senior vice president of media and communications, U.S. Bank; Beth Neuhoff, president and chief executive officer, Neuhoff Communications; Susan Patrick, managing partner of Patrick Communications and co-owner of Legend Communications; and David Santrella, president of broadcast media, Salem Media Group. Kevin Perry, president and CEO of Perry Publishing & Broadcasting, will introduce the session, and Davis Hebert, director and senior high yield analyst, Wells Fargo Securities, will precede the panel with a visual presentation on the current financial state of the radio industry.
Scott Flick
As a partner at Pillsbury Winthrop Shaw Pittman LLP, Scott Flick represents media entities on transactional, regulatory, business, finance, litigation and policy matters. He has handled over $30 billion in broadcast acquisitions and mergers in addition to a variety of other types of transactions. He has represented many of the largest companies in the broadcast industry and is regularly quoted by both mainstream and trade press on communications law and policy matters.
Davis Hebert
Davis Hebert is director and senior high yield analyst at Wells Fargo Securities covering the Media, Cable and Telecommunications sectors. Hebert started with the company in 2007 as an associate analyst covering the healthcare and gaming sectors. Previously, Hebert provided loan underwriting and portfolio management functions for media and telecom entities.
Bill Hendrich
Bill Hendrich is executive vice president of Cox Media Group (CMG). In this role, he currently oversees radio and television in Jacksonville, Orlando and Tulsa, as well as radio in Miami, Tampa, San Antonio, Long Island and Houston. Hendrich is also responsible for overseeing CMG's Radio Programming, Radio Revenue team, and the Radio Digital Strategy team in addition to driving overarching industry issues for Radio. Previously, Hendrich was responsible for programming, operations and sales for CMG's more than 61 radio stations in 11 markets. He is currently on the NAB Radio Board of Directors and has served as the Chairman of the Florida Association of Broadcasters.
Garret Komjathy
Garret Komjathy has more than 30 years of corporate banking experience, including 20 years in media and communications new deal origination, structuring and relationship management. Prior to joining U.S. Bank, he was responsible for managing the New Jersey Department of Banking as part of Governor Chris Christie's administration. He has also served as managing director & originator in GE Capital's Media, Entertainment & Communications Group in New York and as an originator in Bank of America's (formerly FleetBoston Financial) Media, Communications & Entertainment Group. In 2015, Komjathy received the U.S. Bank's Summit Award as recognition for being among the top wholesale bankers.
Beth Neuhoff
Beth Neuhoff is a senior executive and media, marketing and consumer segmentation expert recognized for creating innovative revenue growth and brand-building strategies in both national and local markets. Serving as CEO of Neuhoff Communications since 2012, Neuhoff has enhanced the privately held broadcast and digital media company's operations and increased its value. She serves on the NAB Radio Board and is a director of the Broadcasters Foundation of America.
Susan Patrick
Susan Patrick is co-owner and managing partner of Patrick Communications and is also co-owner of Legend Communications, the licensee of 14 radio stations in Wyoming, Ohio, and Missouri. She has been involved in the media brokerage business for 25 years and has personally brokered the sale of broadcast properties totaling hundreds of millions of dollars. Patrick has provided investing banking services and private placement of equity and debt for scores of broadcasters and spearheads all appraisals and economic studies done by the firm.
Kevin Perry
Kevin Perry is the president and CEO of Perry Publishing & Broadcasting, a second-generation family owned company based in Oklahoma City, Okla. The Perry Publishing & Broadcasting Company owns and operates 18 radio stations in Oklahoma, Arkansas and South Carolina. In addition, the company owns the Oklahoma statewide newspaper, The Black Chronicle, and an apparel and music store in Oklahoma City, O'City Source. Perry serves on the NAB Radio Board of Directors as well as on the board of the NAB Leadership Foundation.
David Santrella
Throughout his 37-year professional career in the radio broadcast communications industry, David Santrella has provided leadership in promotions, marketing, sales, and management. Since 2015, Santrella has served as Salem Media Group's president of broadcast media, overseeing all local stations as well as network assets. He joined Salem in 2001 and is chair of the NAB Radio Board.
FREE news media registration is available here.
About the Radio Show
The 2019 Radio Show, produced by the National Association of Broadcasters (NAB) and the Radio Advertising Bureau (RAB), will be held September 24-26 at the Hilton Anatole in Dallas, Texas. This year's event brings together radio, podcasting, streaming and technology professionals to share knowledge, discover the latest innovations, network with industry leaders and explore creative business strategies. To learn more about the 2019 Radio Show, visit www.radioshowweb.com.
About NAB
The National Association of Broadcasters is the premier advocacy association for America's broadcasters. NAB advances radio and television interests in legislative, regulatory and public affairs. Through advocacy, education and innovation, NAB enables broadcasters to best serve their communities, strengthen their businesses and seize new opportunities in the digital age. Learn more at www.nab.org.
About RAB
The Radio Advertising Bureau serves more than 6,000 member radio stations in the U.S. and over 1,000 member networks, representative firms, broadcast vendors, and international organizations. RAB leads and participates in educational, research, sales, and advocacy programs that promote and advance Radio as a primary advertising medium. Learn more at www.rab.com.
Article Courtesy NAB