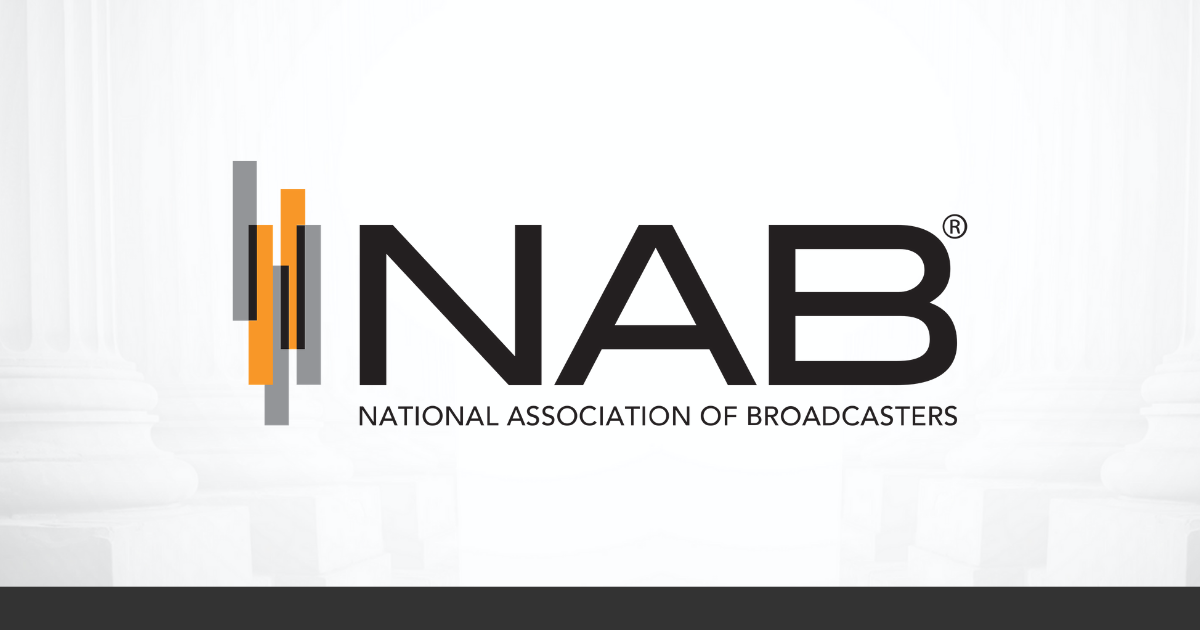 FOR IMMEDIATE RELEASE
August 20, 2015
For RAB inquiries
Leah Kamon
212-681-7219
WASHINGTON, D.C./NEW YORK — Leading executives from the radio business and investment communities will take a forward-looking view at radio from the financial perspective, and provide insight on how the industry is raising capital to finance acquisitions and operations, during a session entitled "Pillsbury's Financing the Future of Radio," Wednesday, September 30 from 8:30 – 10:00 a.m. during the 2015 Radio Show. With this year's session, Pillsbury Winthrop Shaw Pittman continues the 25-year tradition of discussing broadcast finance at the Radio Show. A breakfast sponsored by Media Services Group will be provided.
The Radio Show, produced by the National Association of Broadcasters (NAB) and the Radio Advertising Bureau (RAB), takes place September 30 – October 2 in Atlanta.
Davis Hebert, senior fixed income analyst at Wells Fargo Securities, will provide a highly visual financial analysis of the radio business, including the impact of current and future economic trends.
Scott Flick, partner at Pillsbury Winthrop Shaw Pittman, LLP, will lead a discussion between top radio business executives and representatives of the lending and investment communities. This year's panel includes Beasley Broadcast Group Chief Financial Officer and Executive Vice President Caroline Beasley, Entercom Chief Executive Officer David Field and Connoisseur Chief Executive Officer Jeff Warshaw speaking for the radio business, with the investment and finance community represented by Anish Aswani, senior vice president, Moelis & Company; and U.S. Bank's Senior Vice President, Media and Communications Division, Garret Komjathy.
CAROLINE BEASLEY
Caroline Beasley serves as executive vice president, chief financial officer, treasurer and secretary of Beasley Broadcast Group, Inc. and its subsidiary, Beasley Media Group, Inc., a radio broadcasting company that owns and operates 53 stations in 12 mid and large-size markets. She joined the company in 1983, after holding various finance and management positions at both station and corporate levels. Beasley is a past chairman and current member of the NAB Radio Board.
DAVID FIELD
David Field is president and CEO of Entercom Communications Corporation, the country's fourth largest radio broadcasting company. Prior to becoming Entercom's president in 1998, Field served in numerous positions, including COO and CFO. Before joining Entercom, Field was an investment banker at Goldman, Sachs & Co. He serves on the boards of Entercom, National Constitution Center, RAB and the Wilderness Society, is a past member of the NAB Radio Board and was named one of the best CEOs in America by Institutional Investor Magazine in 2006, 2007 and 2008.
JEFF WARSHAW
Jeff Warshaw is CEO of Connoisseur Media, LLC, which he launched in 2004 and which currently owns 42 radio stations in a variety of markets. Prior to starting Connoisseur Media, Warshaw founded Connoisseur Communications Partners, LP in 1993 and later sold the company, which consisted of 39 radio stations in small to medium-sized markets, to Cumulus Broadcasting in 2000. Warshaw serves on boards for NAB, RAB, the Broadcaster's Foundation and Nielsen.
ANISH ASWANI
Anish Aswani is a senior vice president at Moelis & Company, a global independent investment bank focused on the media and entertainment industries. Aswani has executed numerous merger and acquisition transactions since joining the firm in August 2007 with a significant focus on the television broadcasting, radio broadcasting and out-of-home sectors. Prior to joining Moelis, Aswani was an investment banker at Lehman Brothers.
DAVIS HEBERT
Davis Hebert is a senior fixed income analyst covering the high yield media and cable and telecommunications sectors for Wells Fargo Securities. Hebert started with the company in 2007, having previously provided loan underwriting and portfolio management functions for media and telecom.
GARRET KOMJATHY
Garret Komjathy has 30 years of corporate banking experience including 19 years in media and communications new deal origination and relationship management. Prior to joining U.S. Bank, he served as Director of the New Jersey Department of Banking as part of Governor Chris Christie's Administration. Komjathy has also served as managing director and originator in GE Capital's Media, Entertainment & Communications Group in New York and as an originator in Bank of America's (formerly FleetBoston Financial) Media, Communications & Entertainment Group.
SCOTT FLICK
As a partner at Pillsbury Winthrop Shaw Pittman, LLP, Scott Flick represents media entities on transactional, regulatory, business, finance, litigation, policy and technology matters. He is a co-creator and chief editor of CommLawCenter.com, which provides analysis and news updates for the media and telecommunications industries. Flick's published work has been featured in publications such as The National Law Journal, TVNewsDay, and Radio & Television Business Report.
News media registration is available here.
Article Courtesy NAB