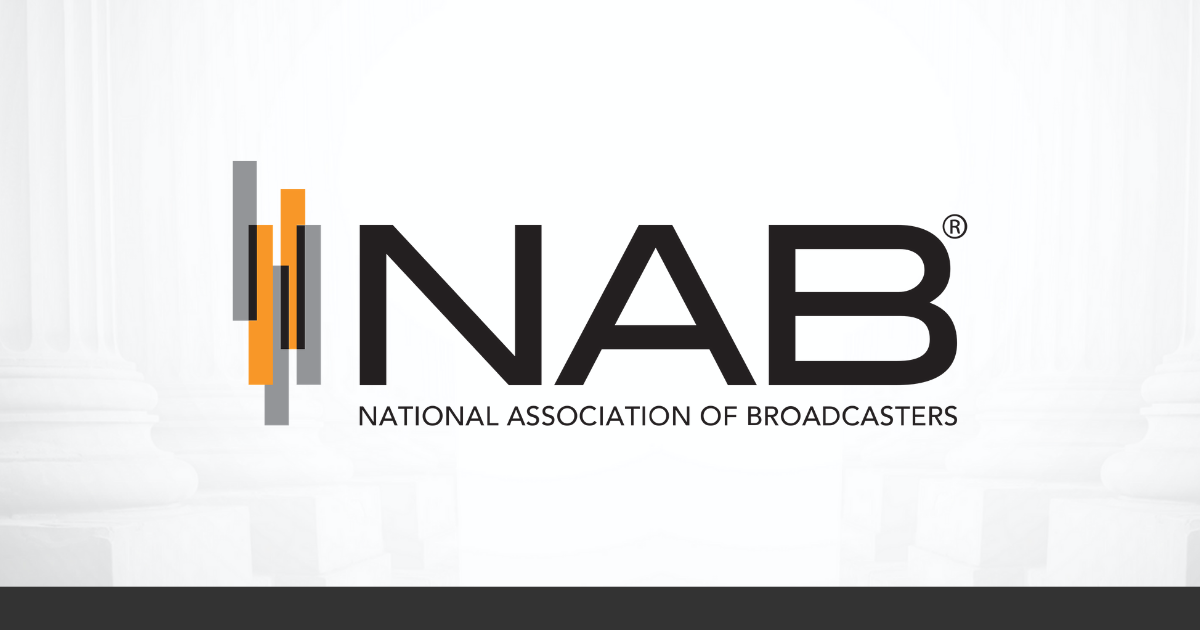 FOR IMMEDIATE RELEASE
September 10, 2015
— Award to be presented at NAB Small Market Television Exchange, created by Wilkins —
WASHINGTON, D.C. – The National Association of Broadcasters (NAB) will honor Carolyn Wilkins, recently-retired vice president of Operations for the NAB Television Department, with the Chuck Sherman Television Leadership Award at the NAB Small Market Television Exchange (SMTE), held October 8 – 10 in Austin, Texas.
"Carolyn not only conceived the SMTE, she distinguished herself as one of the most dedicated and creative people with whom I've worked. Her unique vision helped keep this NAB event fresh and relevant over the years," said NAB Executive Vice President of Television Marcellus Alexander. "It is fitting that Carolyn should receive the Chuck Sherman Television Leadership Award, named after the man who hired her at NAB."
Carolyn Wilkins joined NAB in 1983 and was primarily responsible for developing meetings and conference programing for television professionals. Wilkins is credited with launching and growing the Small Market Television Exchange, which began as a small gathering in 1987 and has become a successful annual event attracting 500+ attendees.
Hosted by NAB, the Small Market Television Exchange is the only national conference designed exclusively for small market television groups and stations in DMAs 76 to 210. SMTE presents innovative leadership and sales management strategies, original success stories and creative sales promotion ideas to help television professionals grow their business.
Wilkins also led special event production efforts and the development of television-related conference sessions for the annual NAB Show Broadcast Management Conference. The conference offers broadcast station operators educational programming such as digital best practices and provides an overview of regulatory and legislative issues impacting the business.
Prior to NAB, Wilkins worked on both the local advertising agency and television sides of the industry. She retired from NAB in January 2015 and lives in Chevy Chase, Md. with her husband Jim, with whom she has two children. Wilkins attended the University of Maryland.
The Chuck Sherman Television Leadership Award, created in 2003, is named in honor of the late Dr. Charles E. Sherman to recognize an individual demonstrating leadership, service and commitment to local television in medium and smaller markets. Click here for more information about the Chuck Sherman Award.
About the NAB Small Market Television Exchange
The Small Market Television Exchange, now in its 29th year, is the only national meeting devoted exclusively to television stations in demographic market areas #76 and above. The Exchange focuses on innovative strategies to attract emerging and non-traditional advertisers and suggestions to enhance the station's position in the local marketplace.
About NAB
The National Association of Broadcasters is the premier advocacy association for America's broadcasters. NAB advances radio and television interests in legislative, regulatory and public affairs. Through advocacy, education and innovation, NAB enables broadcasters to best serve their communities, strengthen their businesses and seize new opportunities in the digital age. Learn more at www.nab.org.
Article Courtesy NAB