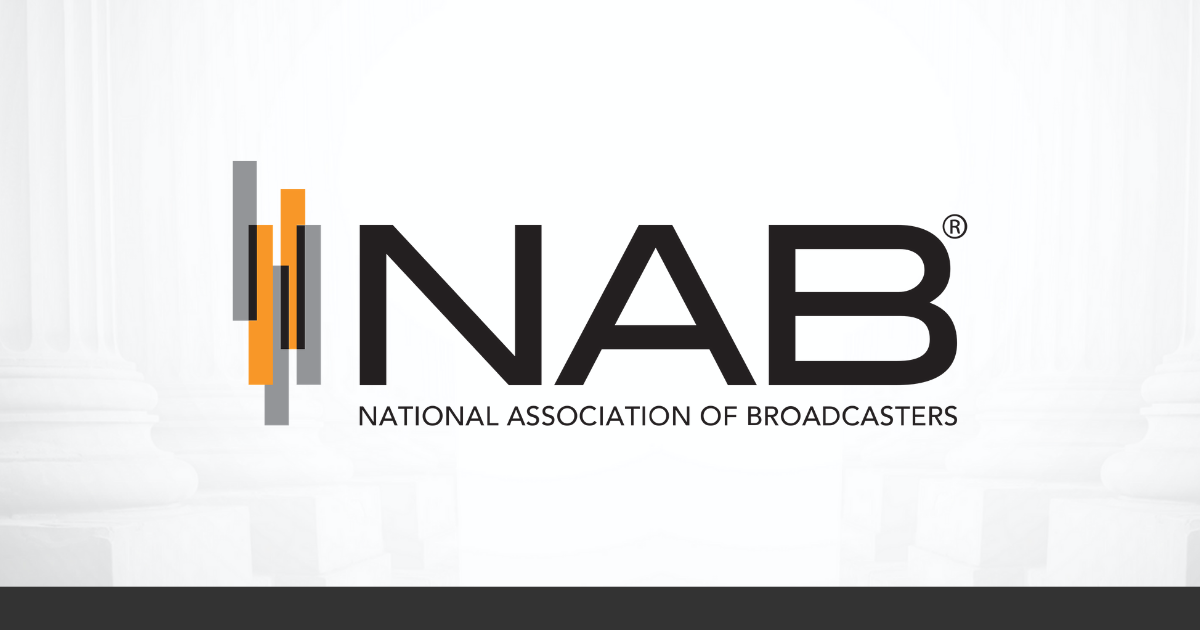 FOR IMMEDIATE RELEASE
April 3, 2015
–Actress Sharon Stone and Entertainer Wayne Newton to Present Tribute–
WASHINGTON, D.C. — The National Association of Broadcasters (NAB) announced today that it will present the Spirit of Broadcasting Award posthumously to radio and television entrepreneur Lowell "Bud" Paxson during NAB Show in Las Vegas. Marla Paxson will accept the award for her late husband during the NAB Show Television Luncheon, sponsored by RBC Capital Markets, on April 13 at the Westgate Hotel. Actress Sharon Stone and entertainer Wayne Newton, longtime friends of Paxson, will pay tribute to his memory during the award presentation.
Paxson is the creator and co-founder of Home Shopping Network and family-friendly television network PAX TV, and was a key advocate within the federal government for broadcast television.
"Bud Paxson was a visionary entrepreneur and superb advocate for over-the-air radio and television," said NAB President and CEO Gordon Smith. "We are proud to honor his spirit with this award."
Paxson developed a passion for television, radio and showmanship at an early age. He was the star deejay on radio show "Kiddie Go Round" at 14 years old, and following his graduation from Syracuse University, he became an owner of his first TV station by his early twenties.
In 1977, when an advertiser on his Clearwater, Florida radio station could not pay his bill, Paxson accepted 118 avocado green can openers instead of money. Needing to make payroll the next day without the funds to do so, Bud took to the radio microphone and announced he would sell the $30 can openers for $10 to anyone who could come to the station and pay cash. He made payroll and that day started the concept for the most successful television direct sales network in history—Home Shopping Network. By 1985, Home Shopping Network was grossing $1 billion annually.
Paxson went on to buy more television, radio and media properties and engaged in a federal campaign to ensure diversity in broadcast television and cable. He was the driving force behind the landmark must-carry language in the 1992 Cable Act and the 1996 Communications Act, which was upheld by the Supreme Court in 1997 and transformed television in the modern age to ensure local community voices were not lost.
From 1991 to 1997, Paxson built a 46 station radio and television conglomerate, which became the largest group of broadcast properties in Florida. In addition to its Florida presence, Paxson's radio holdings included state radio networks in Tennessee and South Carolina, and sports networks in Georgia, Pennsylvania, and Virginia. In 1997, Paxson sold Paxson Communications' radio stations to Clear Channel for nearly $700 million and began to focus on developing PAX TV, a broadcast network promising family-friendly programming, which eventually became the seventh largest broadcast television network in the United States.
Paxson was the recipient of numerous awards, including induction in the Broadcasting & Cable Hall of Fame, the Worldwide Electronic Marketing Association's International Lifetime Achievement Award, Florida Entrepreneur of the Year Award and many others. He was an adamant supporter of diverse ownership in the broadcast television medium and financed more minority broadcasters in the industry than any other individual to the present day.
The Spirit of Broadcasting Award recognizes general excellence and leadership and is given to individuals or organizations that have made lasting contributions to over-the-air broadcasting. Previous recipients include improvisation and acting training center The Second City, Hubbard Broadcasting founder Stanley E. Hubbard, telecommunications reporter Dawson "Tack" Nail, American Women in Radio and Television, "60 Minutes" creator and executive producer Don Hewitt, and Hispanic broadcasting pioneers Emilio Nicolas Sr. and Raoul A. Cortez.
About NAB Show
NAB Show, held April 11-16, 2015 in Las Vegas, is the world's largest electronic media show covering the creation, management and delivery of content across all platforms. With more than 98,000 attendees from 150 countries and 1,700+ exhibitors, NAB Show is the ultimate marketplace for digital media and entertainment. From creation to consumption, across multiple platforms and countless nationalities, NAB Show is home to the solutions that transcend traditional broadcasting and embrace content delivery to new screens in new ways. For complete details, visit www.nabshow.com.
Please click here to register as news media.
About NAB
The National Association of Broadcasters is the premier advocacy association for America's broadcasters. NAB advances radio and television interests in legislative, regulatory and public affairs. Through advocacy, education and innovation, NAB enables broadcasters to best serve their communities, strengthen their businesses and seize new opportunities in the digital age. Learn more at www.nab.org.
Article Courtesy NAB