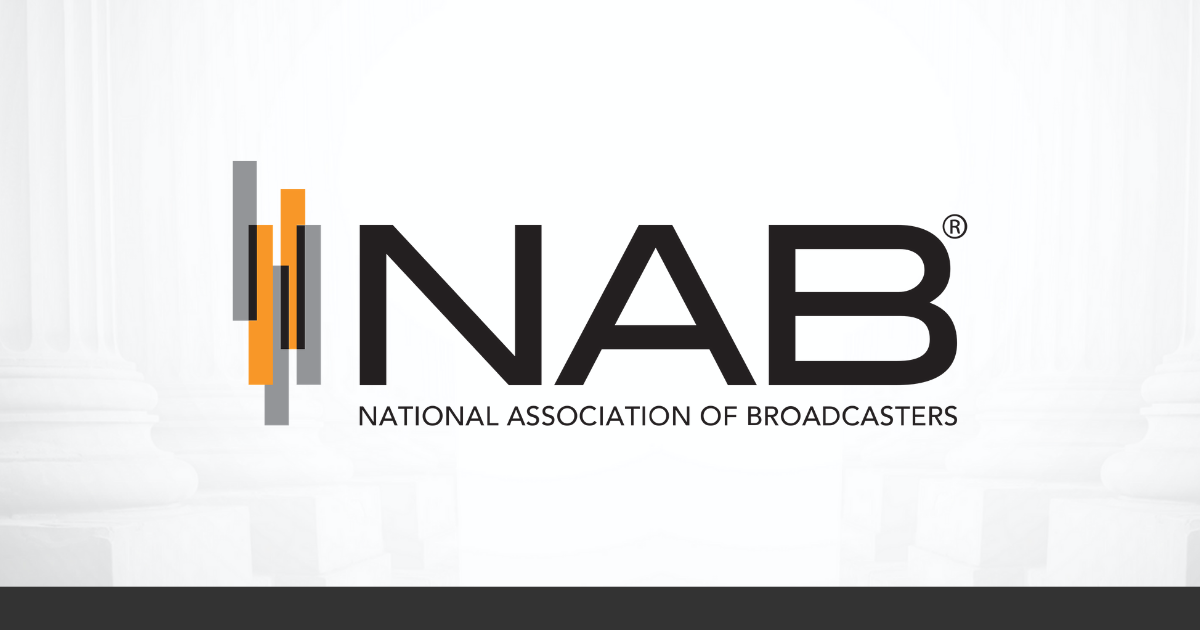 FOR IMMEDIATE RELEASE
November 1, 2019
WASHINGTON, D.C. – In response to letters from Senate Judiciary Chairman Lindsey Graham (R-SC) to ABC, CBS, FOX and NBC regarding a market alternative to extending a law that allows satellite TV companies to provide out-of-state broadcast programming into a local TV market, the following statement can be attributed to NAB President and CEO Gordon Smith:
"Broadcasters across the nation thank Sen. Graham for his leadership and recognition that STELAR's expiring distant signal license is outdated and that the U.S. Copyright Office has recommended that it not be renewed. Long having outlived its usefulness, STELAR's distant signal license now serves as incentive for dominant pay-TV platform AT&T-DirecTV to serve its satellite subscribers with out-of-market rather than local broadcast channels.

"The practical impact of this outdated law means that from Maine to Montana and from Kentucky to Texas, DirecTV pipes in broadcast network programming from New York and Los Angeles while denying viewers access to their hometown TV stations. This is a business decision that AT&T is making to underserve these viewers through continued use of STELAR's subsidy, and we thank Sen. Graham for offering a better path for local viewers and local communities."
For background, the Satellite Television Extension and Localism Act Reauthorization (STELAR) Act contains a key component that allows satellite TV providers to pipe in distant broadcast TV network programming from an ABC, CBS, NBC or FOX affiliate from New York or Los Angeles into a local TV market rather than the local TV stations serving that community. The provision was originally intended 30 years ago to allow the nascent satellite TV industry to better compete with cable companies and overcome technological limitations but has been reauthorized every five years. Currently, STELAR is scheduled to expire at the end of 2019.
Today, DISH carries all the local TV stations in all 210 TV markets in America after a 2006 court case found the company was illegally importing distant network programming into households that should have been receiving their local broadcast stations. DirecTV promised in 2003 to carry all local TV stations in every DMA, but currently has 12 markets where it refuses to carry local TV stations:
1. Alpena, Michigan
2. Bowling Green, Kentucky
3. Casper-Riverton, Wyoming
4. Cheyenne, Wyoming/Scottsbluff, Nebraska
5. Grand Junction, Colorado
6. Helena, Montana
7. North Platte, Nebraska
8. Ottumwa, Iowa/Kirksville, Missouri
9. Presque Isle, Maine
10. San Angelo, Texas
11. Victoria, Texas
12. Glendive, Montana
The U.S. Copyright Office previously submitted a letter to the leadership of the House Judiciary Committee recommending that the license allowing AT&T/DIRECTV and DISH to import distant broadcast TV network programming into "neglected markets" be allowed to expire. Register of Copyrights Karyn Temple has testified before the House Judiciary Committee and Senate Judiciary Subcommittee on Intellectual Property recommending the license's expiration.
Members of Congress who have previously submitting letters supporting the expiration of STELAR include:
About NAB
The National Association of Broadcasters is the premier advocacy association for America's broadcasters. NAB advances radio and television interests in legislative, regulatory and public affairs. Through advocacy, education and innovation, NAB enables broadcasters to best serve their communities, strengthen their businesses and seize new opportunities in the digital age. Learn more at www.nab.org.
Article Courtesy NAB