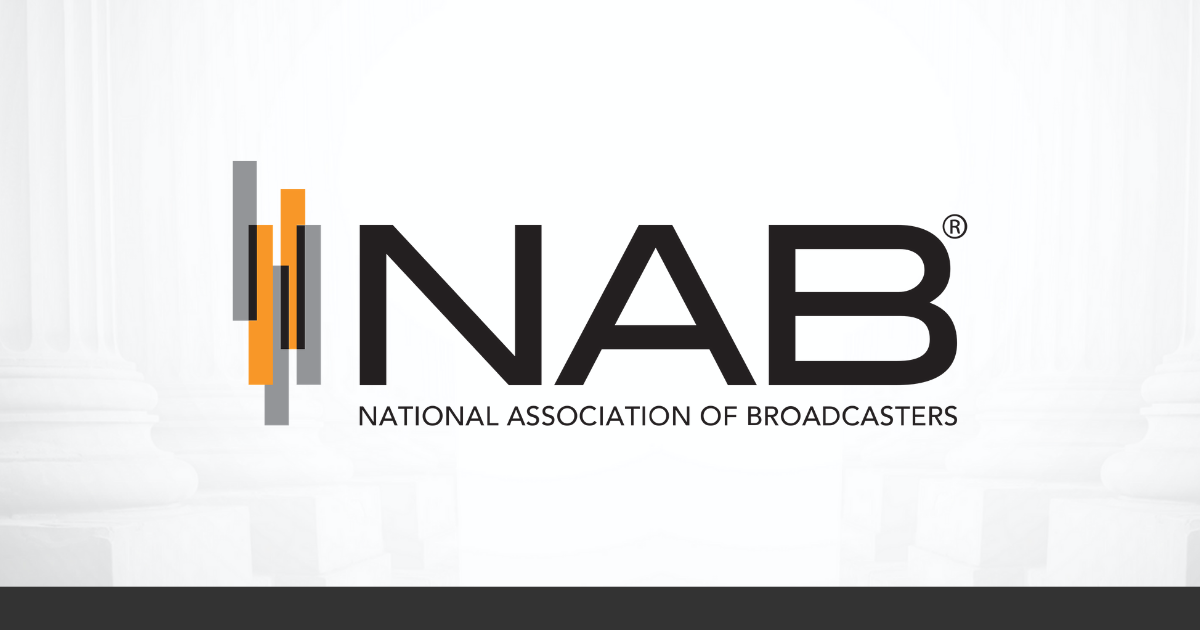 FOR IMMEDIATE RELEASE
December 16, 2019
WASHINGTON, D.C. — In response to the inclusion of provisions related to the expiring Satellite Television Extension and Localism Act Reauthorization in the FY2020 appropriations legislation (pages 1699-1708) released today, the following statement can be attributed to NAB President and CEO Gordon Smith:
"NAB strongly supports key pro-consumer provisions in the appropriations bill released today that address the expiring STELAR bill. Under this legislation, AT&T-DirecTV will be encouraged to finally serve all satellite TV subscribers with their local TV stations. The bill also ends the five-year renewal cycle of satellite TV legislation that has incentivized pay TV companies to deny carriage of broadcast TV stations during retransmission consent negotiations.
"NAB, local TV stations and our network broadcast partners thank the bipartisan leadership of the Appropriations, Commerce and Judiciary Committees in the House and Senate for their efforts to bring access to local broadcast television to every American. We are grateful to the many Members of Congress who have voiced their concerns with STELAR and made permanent these legislative reforms."
Members of Congress previously submitting letters supporting the expiration of STELAR include:
Here is a little background:
Under the old STELAR law, satellite TV providers were permitted to pipe in distant broadcast TV network programming from an ABC, CBS, NBC or FOX affiliate from New York or Los Angeles into a local TV market rather than the local TV stations serving that community. The provision was originally intended 30 years ago to allow the nascent satellite TV industry to better compete with cable companies and overcome technological limitations.
Today, DISH carries all the local TV stations in all 210 TV markets in America after a 2006 court case found the company was illegally importing distant network programming into households that should have been receiving their local broadcast stations. DirecTV promised in 2003 to carry all local TV stations in every DMA, but currently has 12 markets where it refuses to carry local TV stations:
The provisions in the appropriations bill related to STELAR:
makes permanent a requirement that pay TV providers and broadcasters negotiate in 'good faith' during retransmission consent discussions
requires pay TV companies to adhere to truth-in-billing fee disclosure
establishes May 31, 2020 as the deadline under which DirecTV must deliver local TV signals to an additional 12 'unserved' rural television markets. Once compliant, DirecTV may continue to import distant TV signals to RVs, truckers, tailgaters and 'short markets' that do not have a full complement of local ABC, CBS, NBC and FOX-affiliated TV stations.
President Trump is expected to sign the appropriations bill into law later this week.
About NAB
The National Association of Broadcasters is the premier advocacy association for America's broadcasters. NAB advances radio and television interests in legislative, regulatory and public affairs. Through advocacy, education and innovation, NAB enables broadcasters to best serve their communities, strengthen their businesses and seize new opportunities in the digital age. Learn more at www.nab.org.
Article Courtesy NAB