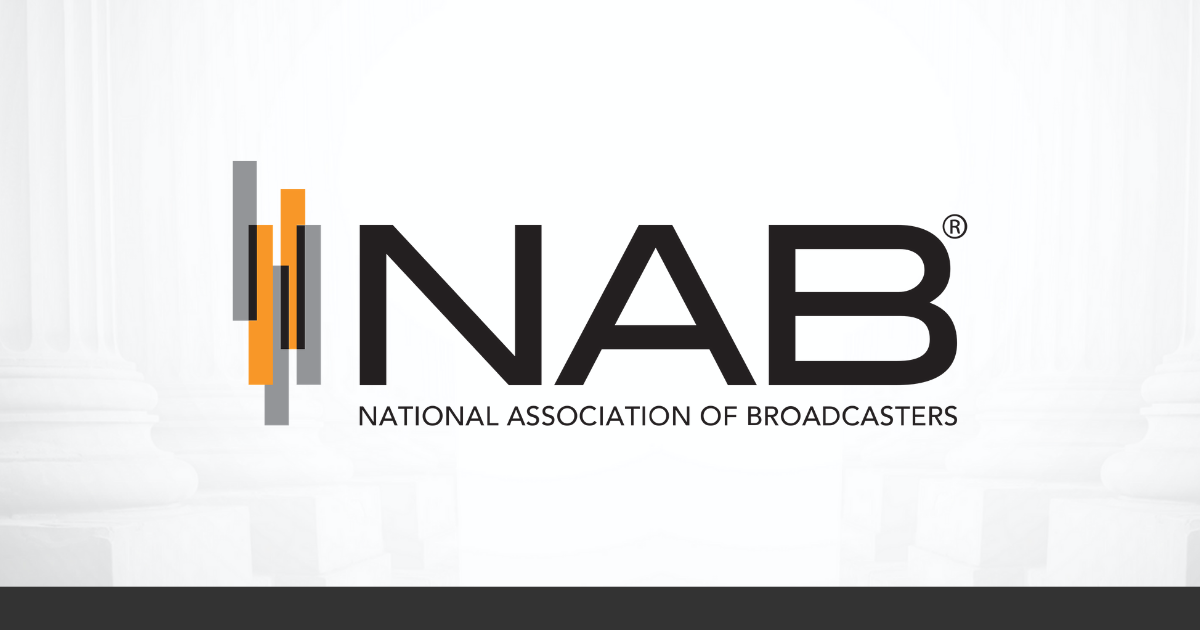 FOR IMMEDIATE RELEASE
September 17, 2015
WASHINGTON, D.C. — In response to the FCC's approval today of an Order modernizing contest rules for local radio and TV stations, the following statement can be attributed to NAB Executive Vice President of Communications Dennis Wharton:
"NAB applauds the FCC for updating its contest rules to better reflect today's media environment. Providing flexibility about where and how contest rules can be posted online allows broadcasters to best serve our audiences based on the wide variety of contests we run. NAB looks forward to working collaboratively with the FCC to help radio and TV stations adhere to these revised rules."
About NAB
The National Association of Broadcasters is the premier advocacy association for America's broadcasters. NAB advances radio and television interests in legislative, regulatory and public affairs. Through advocacy, education and innovation, NAB enables broadcasters to best serve their communities, strengthen their businesses and seize new opportunities in the digital age. Learn more at www.nab.org.
Article Courtesy NAB