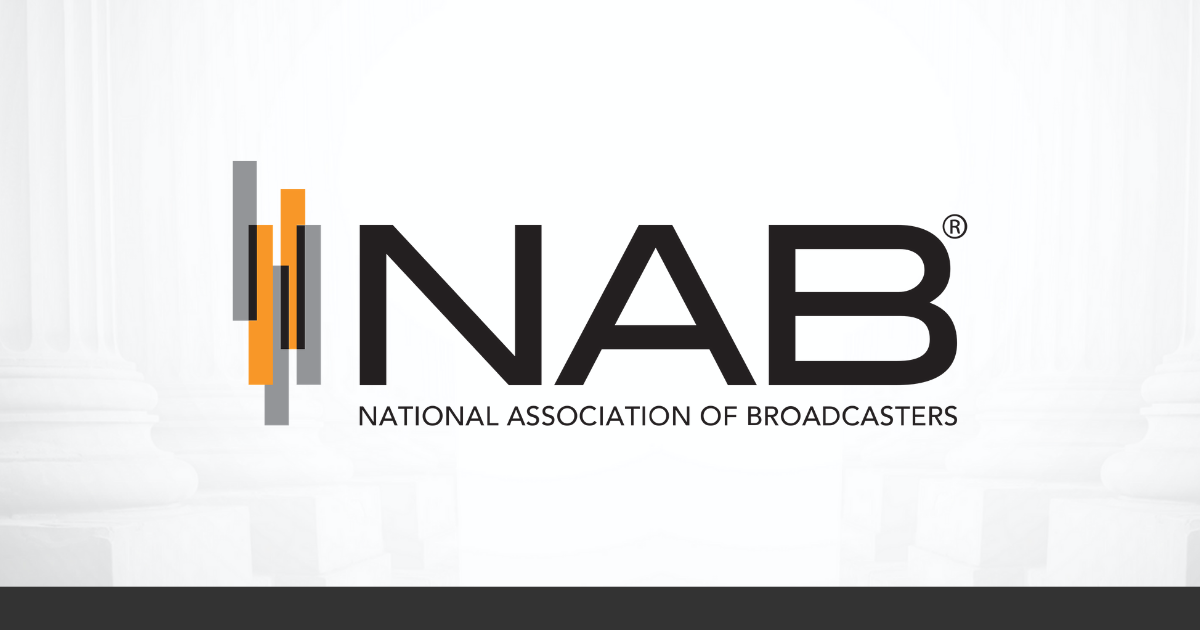 FOR IMMEDIATE RELEASE
April 6, 2015
— 2015 NAB Show Features Best Practices in Asset, Media, Station Protection —
WASHINGTON, D.C. — NAB Show, the world's largest annual conference and expo for professionals who create, manage, and distribute entertainment across all platforms, will take a deep dive into cybersecurity this year, hosting sessions and conferences that discuss the latest in digital asset, media, and station protection. The convention takes place April 11 – 16 in Las Vegas.
The Super Session "Protecting our Assets: Cybersecurity and the Media" will take place on Wednesday, April 15, and will focus on the issues that make organizations vulnerable to attack – whether they be military, government, or commercial.
In addition to asset protection, NAB Show will also feature a session discussing "Cybersecurity for Broadcasters: Protect Your Station from Hackers, Spammers, and Black Hats" on Wednesday, April 15 at the Broadcast Management Conference.
The Technology Luncheon on Wednesday, April 15 will feature John McAfee, founder of McAfee Inc., as he delivers a keynote discussing the current cybersecurity arena.
"With security breaches becoming more prevalent, publicized, and potentially damaging, it's crucial that today's executives and creatives are current on technologies that can help protect their businesses," said Chris Brown, executive vice president of conventions and business operations at NAB. "This year, NAB Show will host a broad range of experts and innovators in the cybersecurity field."
An audio tour of the NAB Show floor will also be available, which will feature the Media Technologies for Military & Government Workshop. This workshop will highlight technologies that are strengthening the value chain of America's military – including cybersecurity.
Key NAB Show cybersecurity exhibitors include Amazon Web Services; Aspera, an IBM Company; Black Box Corporation; Ciphertex Data Security; Cinegy; Cleversafe; Dell; Dropbox; EMC; Intel; Microsoft Corporation; Optima Stantron; Verizon; Videoflow; WordPress.com; and more.
Tweet this: #cybersecurity – it should happen to you! Thought leadership for securing your content-driven world at #NABShow: http://ctt.ec/Ew9t2+
About NAB Show
NAB Show, held April 11-16, 2015 in Las Vegas, is the world's largest electronic media show covering the creation, management and delivery of content across all platforms. With more than 98,000 attendees from 150 countries and 1,700+ exhibitors, NAB Show is the ultimate marketplace for digital media and entertainment. From creation to consumption, across multiple platforms and countless nationalities, NAB Show is home to the solutions that transcend traditional broadcasting and embrace content delivery to new screens in new ways. For complete details, visit www.nabshow.com.
Please click here to register as news media.
About NAB
The National Association of Broadcasters is the premier advocacy association for America's broadcasters. NAB advances radio and television interests in legislative, regulatory and public affairs. Through advocacy, education and innovation, NAB enables broadcasters to best serve their communities, strengthen their businesses and seize new opportunities in the digital age. Learn more at www.nab.org.
Article Courtesy NAB