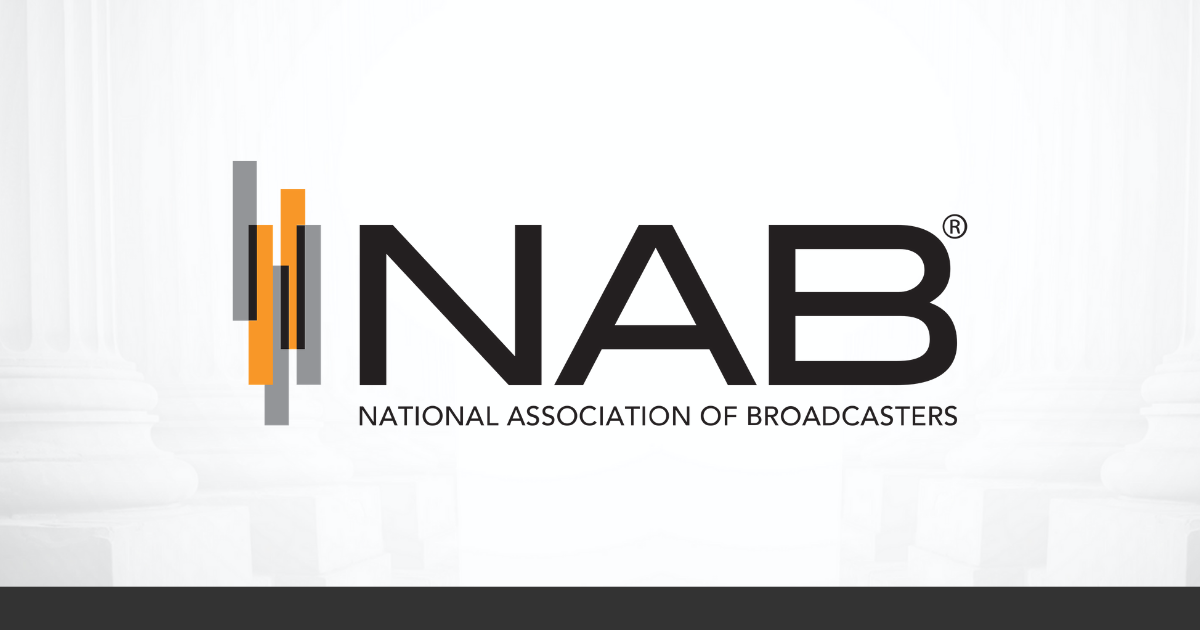 FOR IMMEDIATE RELEASE
June 14, 2021
–Award recognizes P&>'s corporate responsibility and commitment to create healthier, more equitable and more inclusive communities around the world–
Washington, D.C. — The NAB Leadership Foundation will present the 2021 Corporate Leadership Award to Procter & Gamble (P&>) during the Celebration of Service to America Awards. Each year, the Corporate Leadership Award is given to a leading business outside of the broadcast industry that exemplifies an extraordinary focus on community service and corporate social responsibility. The 2021 Celebration of Service to America Awards will be a televised event premiering on local broadcast stations on July 10, 2021.
P&>'s commitment to improving life for people, families and communities has been the foundation of the company's purpose and principles for more than 180 years. With programs focused on community impact, equality and inclusion, and sustainability, P&> prioritizes providing consumers the comforts of home, health and hygiene while building a better future for all.
"Through products, programs and philanthropy, P&> generously provides for vulnerable communities and individuals in need," said NAB Leadership Foundation President Michelle Duke. "In honor of P&>'s commitment to building a better world today and for the next generation, we are pleased to present them with our Corporate Leadership Award."
During the pandemic, P&> worked to support and safeguard communities. The company donated tens of millions of dollars in product, in kind and cash to help ensure families had access to everyday cleaning, health and hygiene essentials, and supported nursing homes, shelters, community groups, food banks and other relief agencies. P&> also modified manufacturing equipment to produce hand sanitizer in nearly a dozen of its global manufacturing sites, helped produce critically needed non-medical face masks in the early months of the pandemic, and leveraged its marketing expertise to support public health measures.
Like broadcasters, P&> is also dedicated to helping communities during and after natural disasters. For example, P&> launched "Tide Loads of Hope" in 2005 to provide those displaced by Hurricane Katrina with a simple need—freshly cleaned laundry. Since its inception, the mobile laundry program has provided 68,000 loads of laundry to more than 90,000 people affected by natural disasters. During the pandemic, Tide Cleaners in the U.S. also provided free laundry services for frontline responders.
"P&> people believe we have a responsibility to society," said P&>'s Chief Communications Officer Damon Jones. "We will continue to step up and step forward to use our reach and resources to be both a force for good and a force for growth in a way that will have a lasting, positive impact on people and communities around the world."
As one of the world's biggest advertisers, P&> revolutionized broadcast advertising. The company was one of the first to launch daytime entertainment radio programs, which would eventually evolve into daytime television soap operas. P&>'s storied history with content creation has led to sustained action and investment to address systematic bias and inequality in advertising and media through a variety of initiatives including Free The Work, a curated talent-discovery platform designed to connect underrepresented creators with opportunities, Widen the Screen, which helps tell fuller, more representative stories of the Black experience, behind the camera and on screen and The Visibility Project, an initiative to increase LGBTQ+ visibility in advertising.
About NAB Foundation
The National Association of Broadcasters Leadership Foundation (formerly the NAB Education Foundation) rebranded in 2018 in recognition of its role in developing broadcasting's future leaders. The Foundation is dedicated to advancing the industry through leadership, diversity and community service. Learn more at www.nabfoundation.org.
About Celebration of Service to America Awards
The Celebration of Service to America Awards highlight and honor the exceptional community service exhibited by local radio and television stations across the U.S. Produced by the NAB Leadership Foundation, the 2021 program will be presented as a televised program and will be available for local stations beginning on July 10, 2021.
About NAB
The National Association of Broadcasters is the premier advocacy association for America's broadcasters. NAB advances radio and television interests in legislative, regulatory and public affairs. Through advocacy, education and innovation, NAB enables broadcasters to best serve their communities, strengthen their businesses and seize new opportunities in the digital age. Learn more at www.nab.org.
Article Courtesy NAB