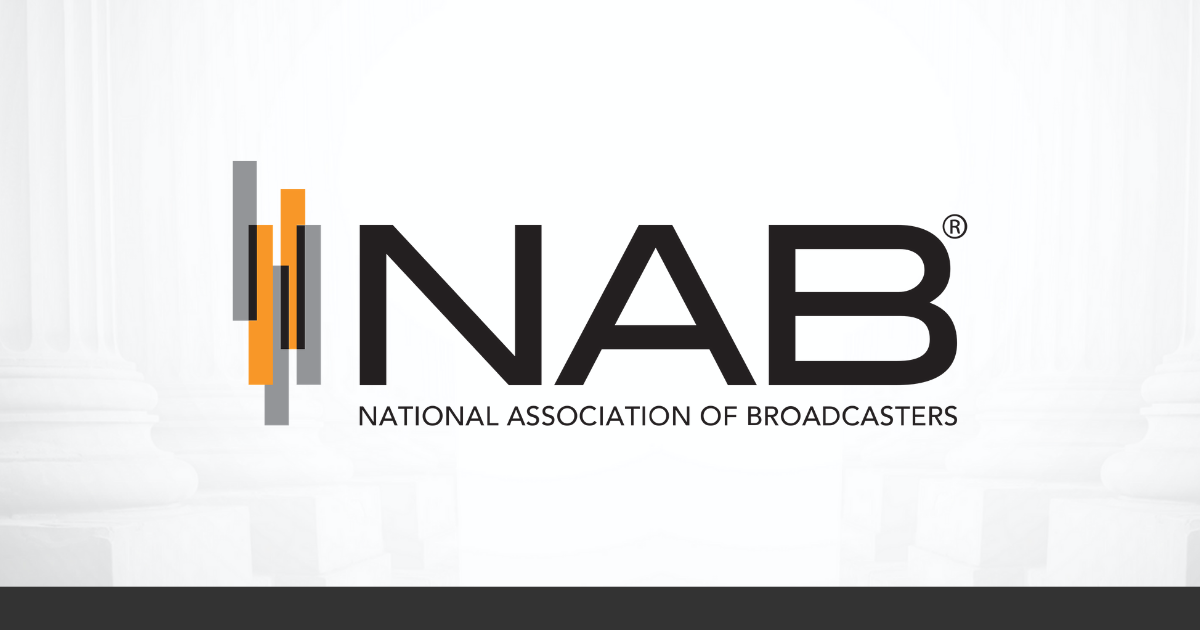 FOR IMMEDIATE RELEASE
May 16, 2019
— Award recognizes LG's corporate social responsibility and new 'Life's Good: Experience Happiness' initiative —
WASHINGTON, D.C. — The NAB Leadership Foundation (NABLF) will present the 2019 Corporate Leadership Award to LG Electronics USA at the Celebration of Service to America Awards, held June 11 at the Anthem in Washington, D.C. Each year, the Corporate Leadership Award is given to a leading business outside of the broadcast industry that exemplifies an extraordinary focus on community service and corporate social responsibility.
LG Electronics USA is the North American subsidiary of LG Electronics Inc., a $54 billion global innovator in technology and manufacturing for home appliances, home entertainment products and mobile phones, among other products. The company's "Life's Good" motto represents LG's dedication to promoting happiness in the lives of others.
LG's deep commitment to corporate social responsibility in the United States encompasses leadership in environmental sustainability, social impact, employee volunteerism and disaster relief efforts. Particularly noteworthy is LG's new "Life's Good: Experience Happiness" initiative, which works to drive positive change in people's lives across America with the goal to deliver sustainable happiness skills to 5.5 million young adults by 2021.
Together with Greater Good Science Center at the University of California Berkeley, LG has identified six learnable skills that are linked to achieving happiness: mindfulness, human connection, positive outlook, purpose, generosity, and gratitude. The science-based initiative engages leading nonprofit partners and educational resource providers to raise awareness and increase youth access to the six sustainable happiness skills. Life's Good: Experience Happiness partners include Inner Explorer; Project Happiness; the Collaborative for Academic, Social and Emotional Learning; the Greater Good Science Center; and Discovery Education.
"The platform that LG has created to teach and inspire youth provides the necessary skills to combat stress and maintain happiness for long-term success," said NABLF President Marcellus Alexander. "It is an honor to present this award to a company that is so committed to serving the next generation."
The campaign has made significant strides toward their overall mission through unique events and partnerships. Now in its second year, the initiative has already touched the lives of 1.8 million teens across the country through curriculum implementation projects, International Day of Happiness events and high school programs that promote social-emotional learning.
As previously announced, renowned musician and philanthropist John Legend will accept the 2019 NABLF Service to America Leadership Award. Additional information about the Celebration of Service to America Awards is available here.
Press interested in covering the Celebration of Service to America Awards should contact Jamie Enright.
About the Celebration of Service to America Awards
The Celebration of Service to America Awards, held June 11, 2019 at the Anthem in Washington, D.C., is sponsored and produced by NABLF with major support from the National Association of Broadcasters (NAB), Bonneville International and Hearst Television. The annual black-tie gala fundraiser, attended by broadcast industry leaders, philanthropists, government officials and members of the press, honors the outstanding public service commitment of local television and radio broadcasters. In addition to honoring broadcasters, the NABLF Service to America Leadership Award has been presented to Sara Evans, Jon Bon Jovi, Paul Simon, Stevie Wonder, Sir Elton John, Bill Clinton, Laura Bush and Muhammad Ali, among others. Details about the Celebration of Service to America Awards are available at www.nabfoundation.org/sta.
About NABLF
The National Association of Broadcasters Leadership Foundation is a non-profit organization dedicated to advancing the future of broadcasting through leadership, diversity and community service. Learn more at www.nabfoundation.org.
About NAB
The National Association of Broadcasters is the premier advocacy association for America's broadcasters. NAB advances radio and television interests in legislative, regulatory and public affairs. Through advocacy, education and innovation, NAB enables broadcasters to best serve their communities, strengthen their businesses and seize new opportunities in the digital age. Learn more at www.nab.org.
Article Courtesy NAB