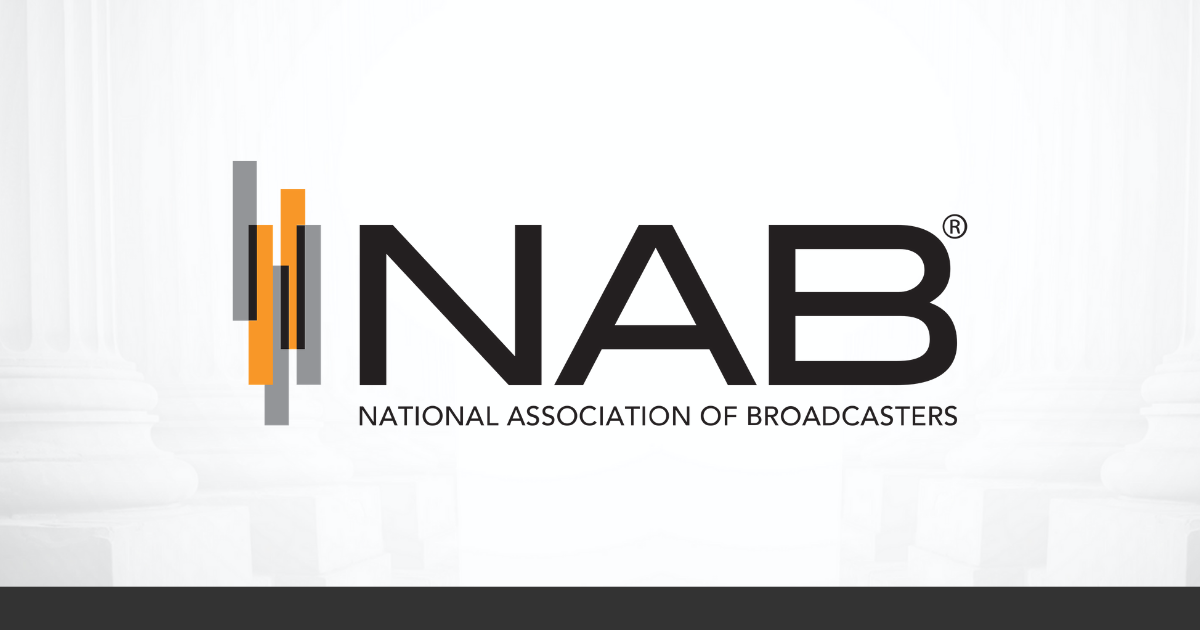 FOR IMMEDIATE RELEASE
November 4, 2019
–The redesigned program helps college students prepare for careers in media sales–
WASHINGTON, D.C. – The National Association of Broadcasters (NAB) Leadership Foundation announced today the inaugural class of the Media Sales Academy. Curriculum for the program was developed in collaboration with the Radio Advertising Bureau (RAB) and the Television Bureau of Advertising (TVB).
The redesigned program, previously known as the Media Sales Institute, brings entry-level sales talent to the broadcast industry by providing college upperclassmen the tools, resources and connections needed to launch a media career and stay ahead of the competition. Participation is free for college-level sophomores, juniors and seniors.
The incoming 2019-2020 Media Sales Academy class comprises students from a wide range of academic disciplines and majors, including advertising, broadcasting, education, media production and sociology.
"We have made significant enhancements to this important program, such as incorporating both online and in-person sessions," said Michelle Duke, president of the NAB Leadership Foundation. "Together with our partners, we designed the Media Sales Academy to fully engage students and broadcasters throughout the education and recruitment process."
The year-long program features an exclusive career fair and equips students with the applicable skills and exposure to succeed in the competitive field of media sales. New this year, students are paired with an established mentor during the program. One-on-one mentoring allows industry leaders to offer professional guidance and creates networking opportunities beyond graduation.
"TV stations offer marketers a wide-range of linear and digital local advertising opportunities to reach and influence consumers," said Steve Lanzano, TVB president and CEO. "As local advertising has become more complex, the need for knowledgeable, skilled and professional media sales executives is greater than ever. TVB is pleased to support NABLF's Media Sales Academy and to assist in training its outstanding students."
"Recruiting new talent to broadcast radio sales is a priority for radio," said RAB President and CEO Erica Farber. "RAB is squarely focused on training and retaining the next generation of radio professionals. Our partnership with the Media Sales Academy enables us to do so in a unified voice and showcase the vast opportunity a career in radio sales affords young people."
The Leadership Foundation is currently accepting mentor applications for the 2019-2020 Media Sales Academy class. Industry leaders with a diverse career background are encouraged to contact Program Coordinator Paloma Johnson-Walker.
About NAB Foundation
The National Association of Broadcasters Leadership Foundation (formerly the NAB Education Foundation) rebranded in 2018 in recognition of its role in developing broadcasting's future leaders. The Foundation is dedicated to advancing the industry through leadership, diversity and community service. Learn more at www.nabfoundation.org.
About NAB
The National Association of Broadcasters is the premier advocacy association for America's broadcasters. NAB advances radio and television interests in legislative, regulatory and public affairs. Through advocacy, education and innovation, NAB enables broadcasters to best serve their communities, strengthen their businesses and seize new opportunities in the digital age. Learn more at www.nab.org.
About RAB
The Radio Advertising Bureau serves more than 6,000 member radio stations in the U.S. and over 1,000 member networks, representative firms, broadcast vendors, and international organizations. RAB leads and participates in educational, research, sales, and advocacy programs that promote and advance Radio as a primary advertising medium. Learn more at www.rab.com.
About TVB
TVB is the not-for-profit trade association representing America's $21 billion local broadcast television industry. Its members include over 800 individual television stations, television broadcast groups, advertising sales reps, syndicators, international broadcasters and associate members. TVB actively promotes local media marketing solutions to the advertising community and works to develop advertising dollars for the medium's multiple platforms, including on-air, online and mobile. TVB provides a diverse variety of tools and resources, including its website, to support its members and to help advertisers make the best use of local ad dollars. Learn more at www.tvb.org
Article Courtesy NAB