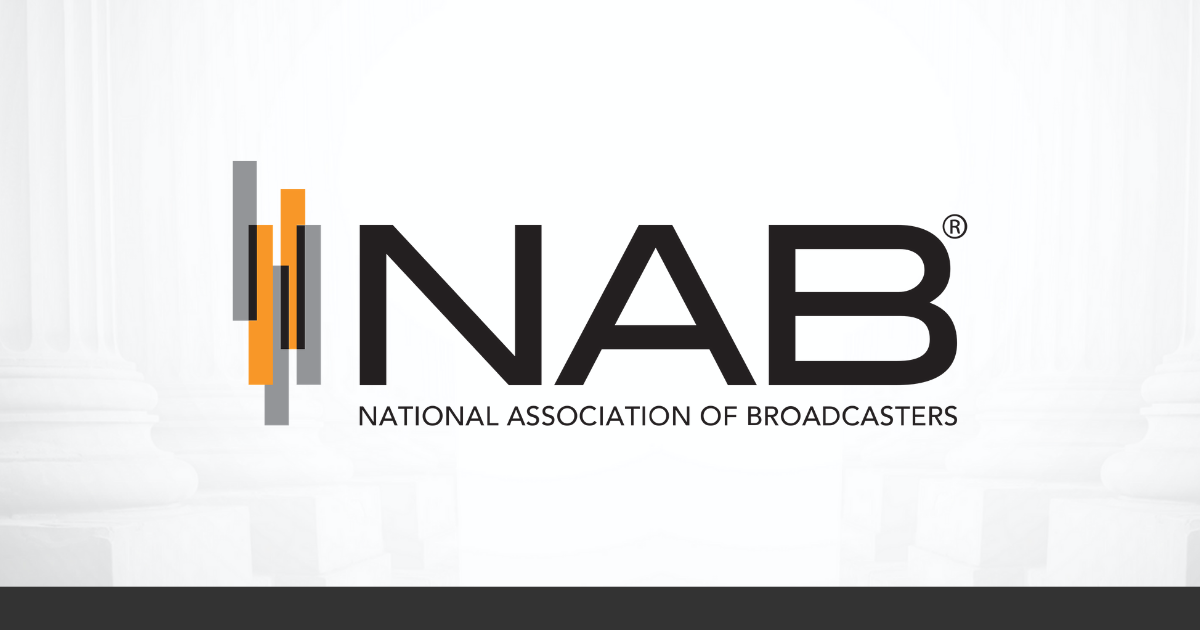 FOR IMMEDIATE RELEASE
October 15, 2019
–Program alumni will meet with members of Congress and celebrate BLT's 20th anniversary–
WASHINGTON, D.C.–Dozens of alumni of the NAB Leadership Foundation's Broadcast Leadership Training (BLT) program will visit Capitol Hill offices on October 24 as part of the program's 20th anniversary celebration. Now in the ownership and managerial ranks of broadcast radio and television, the alumni will convey to members of Congress the vital role of local broadcasting and the importance of leadership and ownership diversity in effectively serving communities.
The Broadcast Leadership Training program, currently in its 20th year, trains senior level broadcasters, particularly women and people of color, to advance into ownership positions and more senior roles within the industry.
Advocates will highlight the ways in which the NAB Foundation fosters leadership and advances diversity in the radio and television business. Of the BLT program's 325 graduates during the last two decades, 65 percent received one or more promotions and 52 are current or former owners.
More than 50 graduates are slated to fly in for the advocacy event on Capitol Hill on October 24, including broadcast leaders from 27 states and 56 companies, with at least one graduate of every BLT class in attendance. The night before, BLT alumni will celebrate the program's 20th anniversary with a leadership symposium and reception that will include members of Congress.
"BLT graduates have unique perspectives, and members of Congress will benefit from hearing about their experiences and the impact they've had on the broadcast industry," said NAB Leadership Foundation President Michelle Duke. "As we celebrate the last 20 years of the BLT program, we look forward to continuing to promote diversity and effectively prepare our industry's future leaders."
"The diverse graduates of the Broadcast Leadership Training program are already leading the industry into the future," said BLT program Founder and Dean Diane Sutter, who is also the president, CEO and founder of ShootingStar Broadcasting. "Working with members of Congress, they can help ensure our ability to continue serving our local communities efficiently."
The Broadcast Leadership Training Advocacy Day and Leadership Symposium are a part of the BLT program's year-long 20th anniversary celebration. The celebration highlights the ways in which program graduates are shaping the future of broadcasting and includes advocacy, networking and alumni events.
About NAB Foundation
The National Association of Broadcasters Leadership Foundation (formerly the NAB Education Foundation) rebranded in 2018 in recognition of its role in developing broadcasting's future leaders. The Foundation is dedicated to advancing the industry through leadership, diversity and community service. Learn more at www.nabfoundation.org.
About NAB
The National Association of Broadcasters is the premier advocacy association for America's broadcasters. NAB advances radio and television interests in legislative, regulatory and public affairs. Through advocacy, education and innovation, NAB enables broadcasters to best serve their communities, strengthen their businesses and seize new opportunities in the digital age. Learn more at www.nab.org.
Article Courtesy NAB