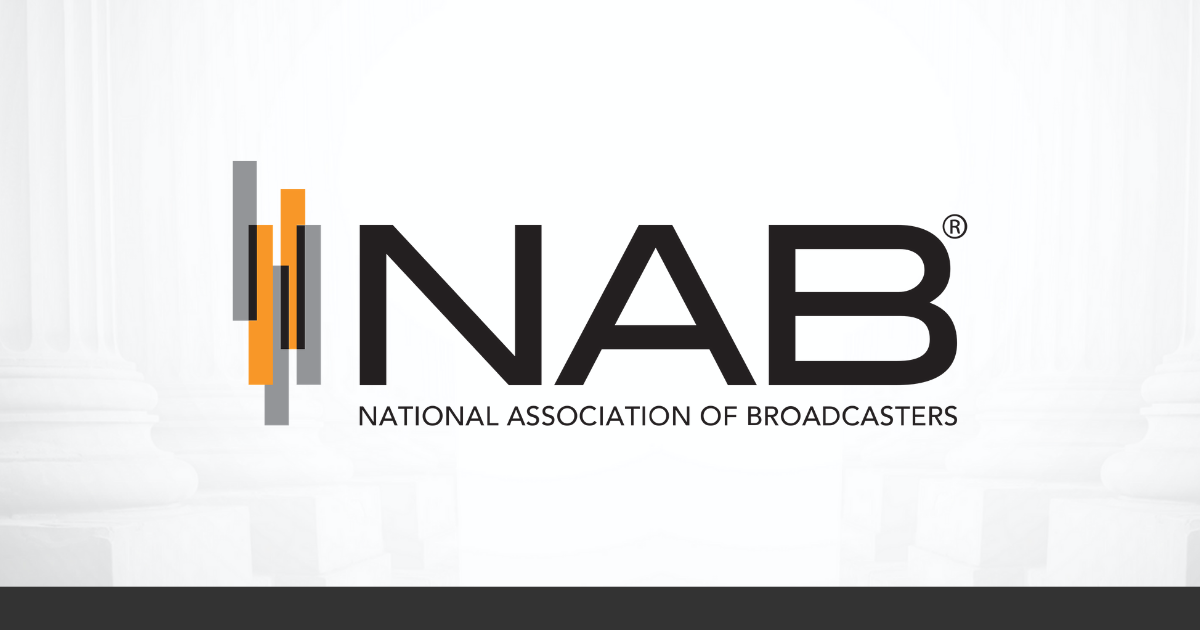 FOR IMMEDIATE RELEASE
August 6, 2015
WASHINGTON, D.C. — The NAB Education Foundation (NABEF) has elected Board member and managing partner of Patrick Communications Larry Patrick as chairman of its Board of Directors. Four new members also joined the NABEF Board of Directors: Kevin Cuddihy, president, Univision Television Group; Julie Koehn, president, Lenawee Broadcasting Company; Kevin Latek, senior vice president, Business Affairs, Gray Television; and Deb Turner, vice president of Television Operations, E.W. Scripps Company.
Larry Patrick is president of Patrick Communications, LLC, a media investment and brokerage firm, which he established in 1984. Patrick is also president of Legend Communications and oversees the company's 13-station cluster. Previously, Patrick served as CEO of Gilmore Broadcasting in Kalamazoo, Michigan. Patrick also served as a senior vice president with NAB, is a past president of the Broadcast Education Association and National Association of Media Brokers, and formerly served as chairman of the Board and trustee of the NAB Political Action Committee (NABPAC.)
In his role as president of Univision Local Media, Kevin Cuddihy oversees a combined 128 local television and radio stations in key markets across the country. Prior to his current position, Cuddihy was president of Univision Television Group (UTG), and served as executive vice president of TV Advertising Sales for Univision Local Media. Before joining Univision, Cuddihy spent eight years at Comcast Spotlight Sales. He is a member of the Board of Directors of the Television Bureau of Advertising (TVB) and also serves as an executive member of its Sales Advisory Committee. Additionally, Cuddihy serves on the NAB Television Board.
Under Julie Koehn's leadership as president of Lenawee Broadcasting, the company has been awarded five NAB Crystal Radio awards, in addition to the Crystal Heritage Award in 2015, three NAB Education Foundation Service to America Awards, two NAB Marconi Radio Awards and eight Michigan Association of Broadcasters (MAB) awards. Koehn has served as both chairman and member of the MAB Board of Directors and was inducted into the MAB Hall of Fame in 2012, and has been a featured speaker at NAB Show and Radio Show.
Kevin Latek started at Gray Television in 2012 as vice president of Law and Development. In 2013, he was appointed to his current position as senior vice president of Business Affairs. Previously, Latek spent 15 years with the law firm Dow Lohnes, PLLC, representing television broadcasters in FCC regulatory and transactional matters. He currently serves as a member of the Board of Directors of the CBS Affiliate Association and previously served on the Fox Affiliate Board of Governors.
Deb Turner oversees television operations for 33 stations in 24 markets for E.W. Scripps Company. Prior to the merger of E.W. Scripps Company and Journal Communication in 2015, Turner served as the executive vice president of Journal Broadcast Group. Previously, Turner was the president and general manager of a CBS affiliate in Nashville. Turner also serves on the CBS Affiliate Board and is an alumni of the NABEF Broadcast Leadership Training Program.
About NABEF
The National Association of Broadcasters Education Foundation (NABEF) is a non-profit organization dedicated to serving broadcasters and the public interest by supporting and advocating community service, diversity, education and broadcasting issues and trends. Learn more at www.nabef.org.
About NAB
The National Association of Broadcasters is the premier advocacy association for America's broadcasters. NAB advances radio and television interests in legislative, regulatory and public affairs. Through advocacy, education and innovation, NAB enables broadcasters to best serve their communities, strengthen their businesses and seize new opportunities in the digital age. Learn more at www.nab.org.
Article Courtesy NAB