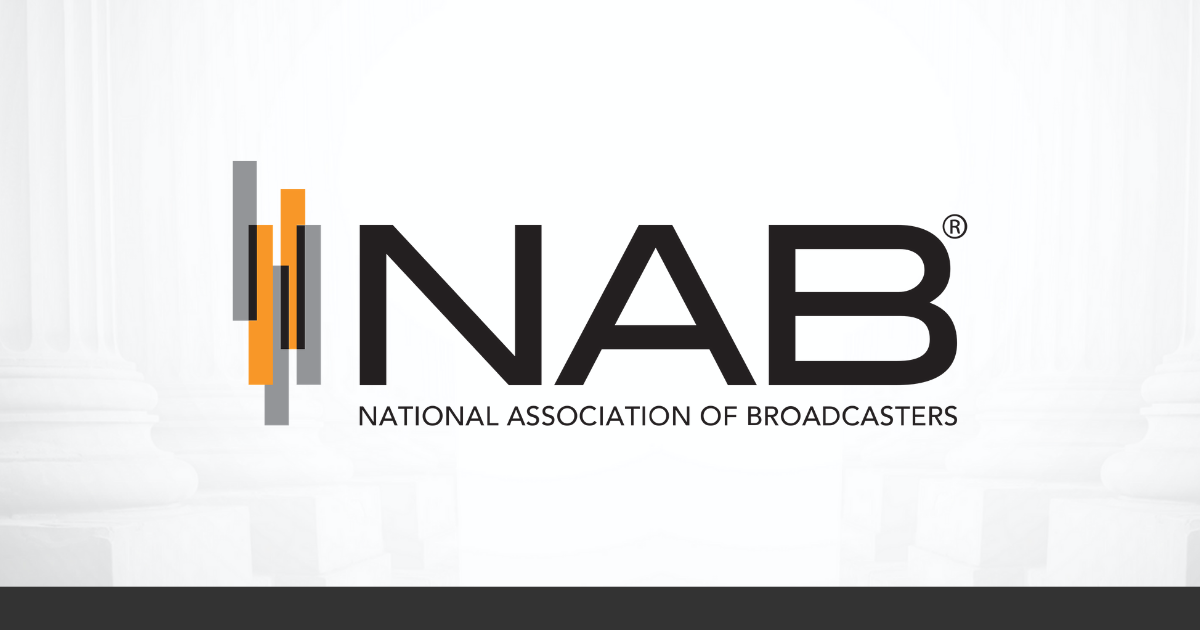 FOR IMMEDIATE RELEASE
February 25, 2016
Broadcasters from 50 states convene to lobby Capitol Hill, FCC on issues affecting local radio, TV
WASHINGTON, D.C. — This week, more than 500 local radio and television broadcasters gathered in Washington, D.C. for NAB's annual State Leadership Conference. The event featured speeches from prominent policymakers on federal legislative and regulatory issues affecting the broadcast industry, and provided attendees an opportunity to meet with their legislators to discuss how local radio and TV stations serve their communities.
On Tuesday, attendees were brought up to speed on the important policy issues that could affect local radio and TV stations in the near- and long-term future. The conference kicked off with welcome remarks by NAB Joint Board Chair and President Dave Lougee, president of TEGNA Media, followed by a speech on "The Power of Broadcasting" by NAB President and CEO Gordon Smith.
Sen. Jerry Moran (R-KS), a member of the Senate Commerce and Appropriations Committees, addressed the crowd on ongoing congressional issues affecting broadcasters, including concerns surrounding the broadcast spectrum incentive auction, the grandfathering of joint sales agreements between television stations and protecting ad tax deductibility.
FCC Commissioner Michael O'Rielly spoke in support of the migration of broadcasters' public inspection files to an online format and the need for enforcement actions against pirate radio. He also invited broadcasters to submit to the FCC their input on outdated regulations or burdens imposed on the industry that are no longer necessary.
House Energy and Commerce Ranking Member Frank Pallone (D-NJ) praised broadcasters' role as 'first informers,' specifically citing radio's lifesaving role during Hurricane Sandy. He spoke about legislation he has sponsored to count broadcasters as essential services during emergencies so they would receive priority access to resources that help them to stay on the air.
Other highlights from Tuesday include: a roundtable discussion with Jeanne Cummings, political editor of The Wall Stret Journal, and Steven Portnoy, congressional correspondent with CBS Radio Network, regarding the 2016 presidential and congressional election; an update from Emmis Communications Chairman, CEO and founder Jeff Smulyan on the future growth of NextRadio; and a briefing on the recent relaunch of NAB Labs as PILOT from NAB Executive Vice President of Technology Sam Matheny.
On Wednesday, delegations from all 50 states traveled to Capitol Hill to meet with their home-state Members of Congress and Senators to discuss broadcast issues. Among other topics, television broadcasters addressed the upcoming broadcast spectrum incentive auction and potential changes to retransmission consent. For radio broadcasters, performance royalty legislation, the FCC's AM revitalization efforts and pirate radio were among the issues addressed during the meetings.
On Thursday, a delegation of local broadcasters met with FCC Commissioners and their staffers to discuss policy issues and the impact of Commission regulations on the everyday operation of their stations.
About NAB
The National Association of Broadcasters is the premier advocacy association for America's broadcasters. NAB advances radio and television interests in legislative, regulatory and public affairs. Through advocacy, education and innovation, NAB enables broadcasters to best serve their communities, strengthen their businesses and seize new opportunities in the digital age. Learn more at www.nab.org.
Article Courtesy NAB