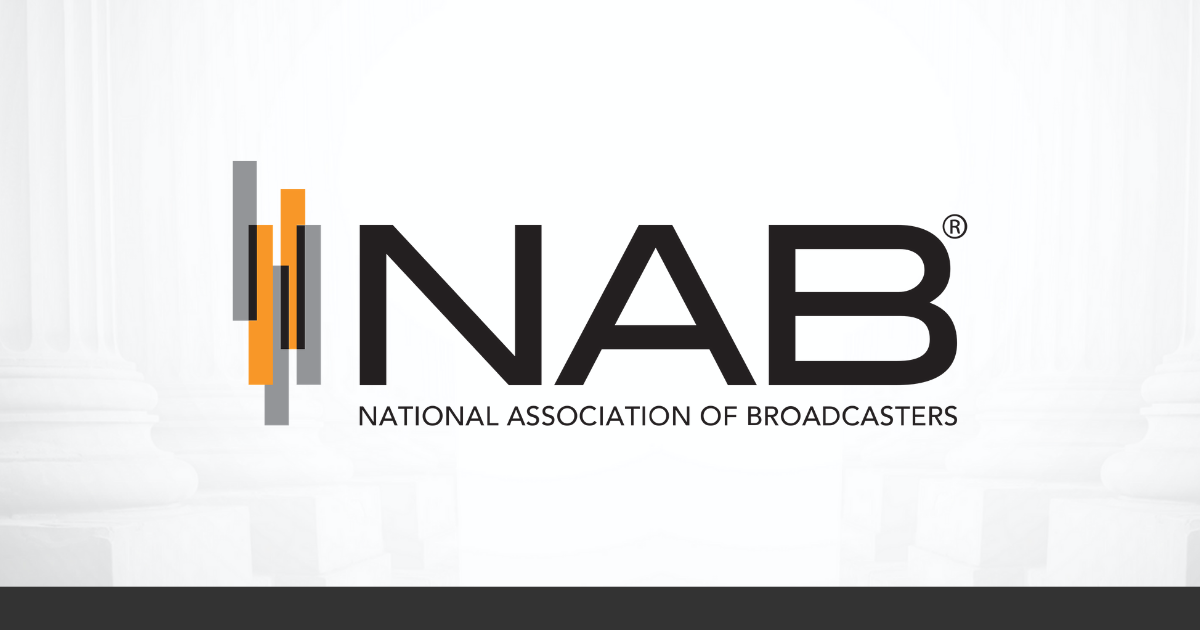 FOR IMMEDIATE RELEASE
April 1, 2015
WASHINGTON, D.C. — The National Association of Broadcasters (NAB)announced today that James (Jimmy) F. Goodmon, Jr., vice president and general manager of Capitol Broadcasting Company (CBC) New Media Group, will receive the first ever Digital Leadership Award during the 2015 NAB Show. The award will be presented during the Technology Luncheon, sponsored by LG, Wednesday, April 15 in Las Vegas.
In his position with CBC New Media Group, Goodmon develops strategies for emerging business opportunities, in addition to overseeing acquisitions, investments and start up projects. Under Goodmon's direction, CBC New Media was one of the first companies to successfully deliver over-the-air digital signals to mobile devices, and it was also successful in building patented technology to help broadcasters confine their streaming TV signals to the local designated market areas (DMA).
His efforts have grown CBC's digital revenue by 15 percent or more in each of the last 10 years. WRAL.com is one of the largest local TV station websites in the country with over 4.5 million visitors each month and its apps are market leaders, with an impressive half a million lifetime downloads and 25 million screen views each month.
In addition, Goodmon serves as vice president and general manager of Sunrise Broadcasting, a five station radio cluster, and WILM-TV, both located in Wilmington, NC. He also oversees WRAL-FM and Microspace Communications in Raleigh. Goodmon is a member of CBC's Board of Directors and serves on the executive committee.
The Digital Leadership Award is designed to recognize an individual at a broadcast station, group or network who has had a significant role in transforming a traditional broadcast business to succeed on digital media platforms in a measurable way. Consideration is given to use of technology, mobile applications, social media, and/or web-based information management and marketing.
An external committee of senior digital executives from Internet distribution, media measurement, finance, academia and broadcast companies reviewed the nominees and selected the winner.
The Technology Luncheon will also include keynote remarks by cybersecurity expert John McAfee and the presentation of the NAB Engineering Awards.
About NAB Show
NAB Show, held April 11-16, 2015 in Las Vegas, is the world's largest electronic media show covering the creation, management and delivery of content across all platforms. With more than 98,000 attendees from 150 countries and 1,700+ exhibitors, NAB Show is the ultimate marketplace for digital media and entertainment. From creation to consumption, across multiple platforms and countless nationalities, NAB Show is home to the solutions that transcend traditional broadcasting and embrace content delivery to new screens in new ways. For complete details, visit www.nabshow.com.
Please click here to register as news media.
About NAB
The National Association of Broadcasters is the premier advocacy association for America's broadcasters. NAB advances radio and television interests in legislative, regulatory and public affairs. Through advocacy, education and innovation, NAB enables broadcasters to best serve their communities, strengthen their businesses and seize new opportunities in the digital age. Learn more at www.nab.org.
Article Courtesy NAB