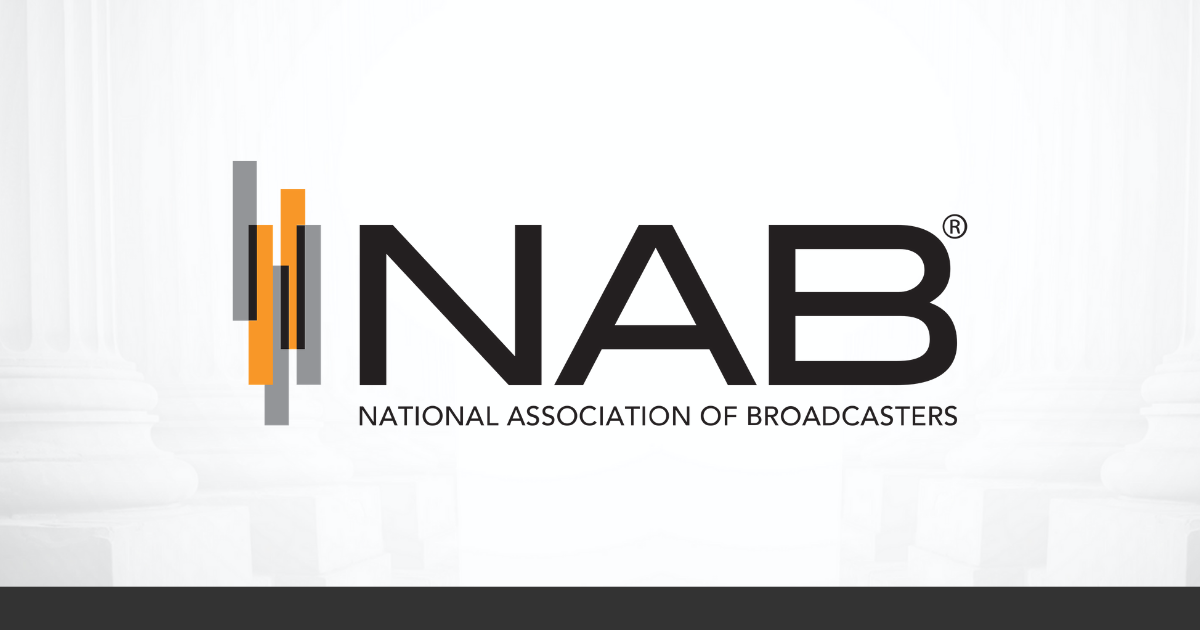 FOR IMMEDIATE RELEASE
March 31, 2015
WASHINGTON, D.C. — Arthur van Hoff, chief technology officer of Jaunt, will keynote NAB Show's Technology Summit on Cinema on Sunday, April 12 at 2:00 p.m. in Las Vegas. The Summit is co-produced by the Society of Motion Picture and Television Engineers® (SMPTE®), one of the worldwide leaders of motion-imaging standards and education.
The keynote address, titled "Virtual Reality – Coming to a Display Near You," will focus on new opportunities virtual reality (VR) presents for entertainment content. As CTO of the pioneering VR company, Jaunt, van Hoff will offer insight into the ways which cinematic virtual reality goes beyond gaming to create an immersive viewing experience. He will also discuss how this new medium impacts all aspects of filmmaking, including storytelling, cameras, lighting, sound, production, special effects (VFX), editing, distribution and encoding.
Arthur van Hoff is a serial entrepreneur and was most recently CTO at Flipboard, a digital social magazine that aggregates web links from your social circle. He started his career in Silicon Valley at Sun Microsystems where he was an early developer of the Java programming language. Since then, he has founded several successful companies including Marimba (IPO 1999), Strangeberry (acquired by TiVo), ZING (acquired by Dell), and Ellerdale (acquired by Flipboard). Van Hoff has expertise in machine learning, big data, mobile applications, 3D printing, and computational photography.
Upon conclusion of his keynote, van Hoff will join Scott S. Broock, vice president of content at Jaunt for a question-and-answer session, moderated by David S. Cohen, senior editor of features at Variety.
Broock has produced award-winning national broadcast television campaigns, original online series, and viral videos for Nickelodeon, ABC News, and News Corporation's "The Daily." Most recently, he served as Wired's executive producer for original content. Scott has a wealth of industry experience developing effective digital media production pipelines and is Jaunt's liaison with content creators in Hollywood, independent film, television, and digital media.
Cohen is journalist, editor and video producer/host for Variety. He has led the publication's coverage of VFX, postproduction, 3D and the digital revolution for more than a decade. He is the producer and frequent host of Variety's "Artisans" video, which highlights design and below-the-line crafts.
The Technology Summit on Cinema is a two-day conference exploring the cinema experience of tomorrow, covering both the art and science of storytelling and featuring conversations with industry visionaries as well as innovators in the technologies that realize creative intent.
About the Society of Motion Picture and Television Engineers® (SMPTE®)
The Oscar® and Emmy® Award-winning Society of Motion Picture and Television Engineers® (SMPTE®), a professional membership association, is one of the leaders in the advancement of the art, science, and craft of the image, sound, and metadata ecosystem, worldwide. An internationally recognized and accredited organization, SMPTE advances moving-imagery education and engineering across the communications, technology, media, and entertainment industries. Since its founding in 1916, SMPTE has published the SMPTE Motion Imaging Journal and developed more than 800 standards, recommended practices, and engineering guidelines.
More than 6,000 members — motion-imaging executives, engineers, creative and technology professionals, researchers, scientists, educators, and students — who meet in Sections throughout the world sustain the Society. Through the Society's partnership with the Hollywood Professional Alliance® (HPA®), this membership is complemented by the professional community of businesses and individuals who provide the expertise, support, tools, and infrastructure for the creation and finishing of motion pictures, television programs, commercials, digital media, and other dynamic media content. Information on joining SMPTE is available at www.smpte.org/join.
All trademarks appearing herein are the property of their respective owners.
About Jaunt
Jaunt is developing the hardware, software, tools, and applications to enable cinematic VR and put the power of virtual reality in the hands of today's best content creators. Jaunt's algorithms for complex computational photography allow content producers to create incredible immersive 360 degree, stereoscopic 3-D, cinematic VR experiences using existing production software. The company's investors include Highland Capital Partners, Google Ventures, Redpoint Ventures, Peter Gotcher, Blake Krikorian, and British Sky Broadcasting (corporate.sky.com). Experience more at www.jauntvr.com.
About NAB Show
NAB Show, held April 11-16, 2015 in Las Vegas, is the world's largest electronic media show covering the creation, management and delivery of content across all platforms. With more than 98,000 attendees from 150 countries and 1,700+ exhibitors, NAB Show is the ultimate marketplace for digital media and entertainment. From creation to consumption, across multiple platforms and countless nationalities, NAB Show is home to the solutions that transcend traditional broadcasting and embrace content delivery to new screens in new ways. For complete details, visit www.nabshow.com.
Please click here to register as news media.
Article Courtesy NAB